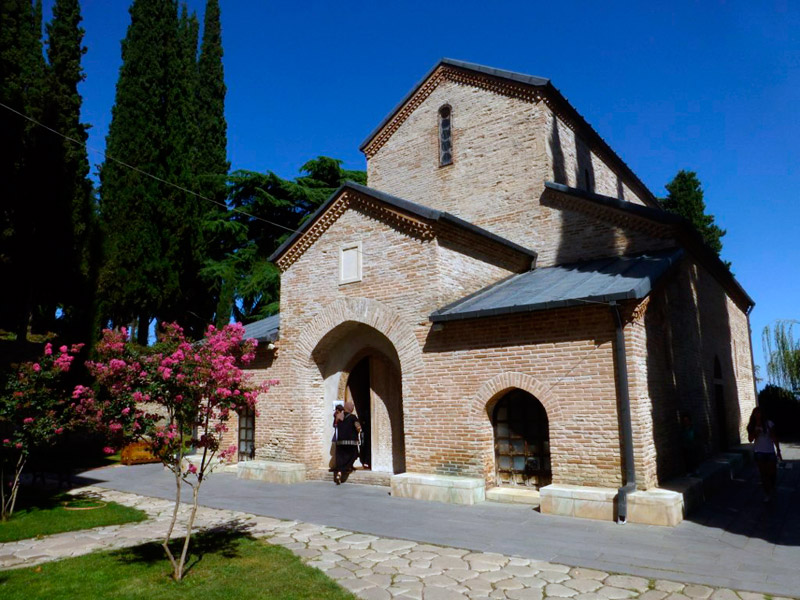 The monastery of St. Nino is located in the village of Bodbe, in the Sighnaghi region, Kakheti. The territory of the monastery is decorated with flower beds and bushes, vineyards and a healing spring. The history of the monastery is closely connected with the adoption of Christianity.
According to the legend, after the adoption of Christianity, King Miriani had a dream: four stars flew across the four mountains of Georgia and one of the rays was near Bobde. Nino went there to put a cross on that very place. She lived very modestly in a tent where she died. She was buried in the place where her tent was. At the beginning of the IV century, a monastery was built on the site of the tent. The grave of Nino is located inside the monastery, under the altar, and the altar is strictly forbidden to be photographed.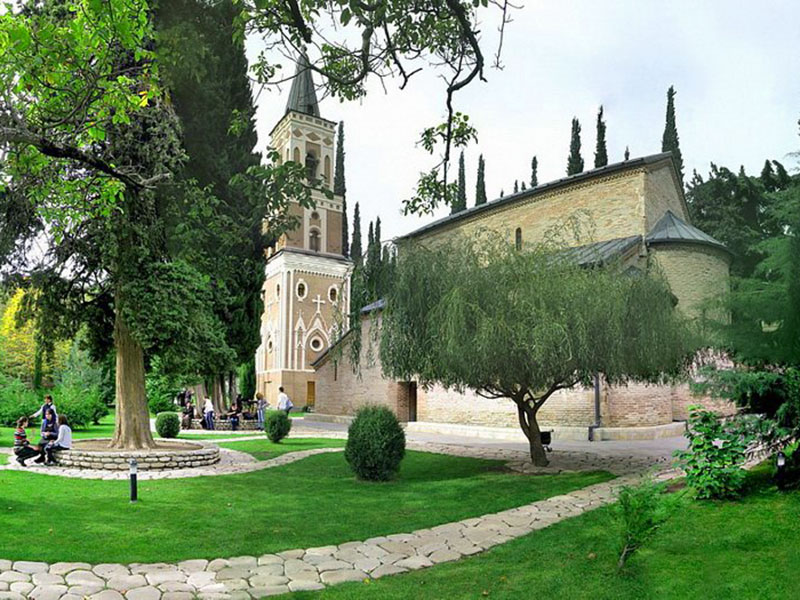 The monastery quickly became the religious and cultural centre of the region, several Kkakhetian kings were crowned in the monastery. Eparchy of the monastery for a long time was the richest in Georgia. Since 1889, the monastery was opened in the temple with a school for painting and needlework. After the Bolsheviks came to power, the monastery was destroyed and looted.
Now on the territory of the monastery, there is a church of St. George of the IX century made of bricks. The walls are decorated with frescoes. The temple is built in the Russian-European style. The bell tower near the church of St. George is built in the same style. To the right, there is located the church of St. Nino, the construction of which was completed recently.
Every year on January 14, pilgrims visit the monastery to worship the tomb of Saint Nino, drink from the holy spring and enjoy the silence. In the east, there is an observation deck with a beautiful view of the Alazani Valley. From the observation platform to the spring leads a ladder. The spring is a small brick building, with a swimming pool in which you can swim. To swim in the pool you will need to wear a white shirt in advance, which is stored without washing.
You can visit Sioni Cathedral with our Religious Tour, Classical Tour and Tour "Uncover Georgia".
Tours to Armenia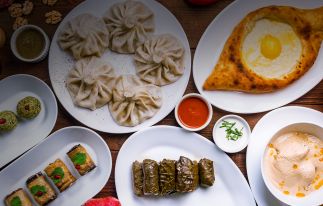 Other Travel Articles
Thank you! You have succeeded your payment. Our tour coordinator will contact you the nearest working