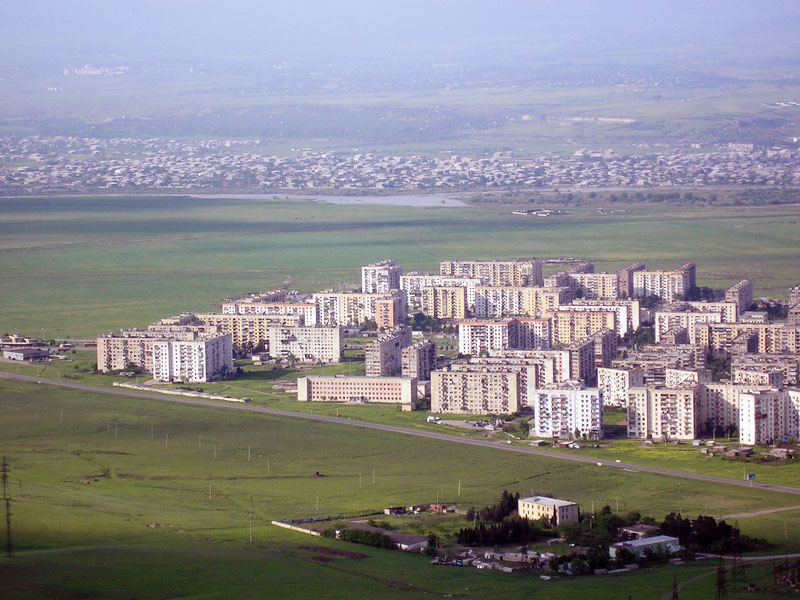 The town of Rustavi is located in the south-eastern part of Georgia, on the banks of the Kura River not far from Tbilisi. Rustavi is the centre of Kvemo-Kartli region and is considered the third-largest town in Georgia. The population here is 120 000 people. Till 1941, there was an ancient settlement on the territory of Rustavi, but after the foundation of the huge metallurgical plant began the modern life of this town. Seven years after the event Rustavi received its city status.
In the Soviet years, Rustavi became the largest centre of heavy industry, chemical and engineering industries. But after the collapse of the Soviet Union, half of the enterprises were closed. Today the remaining part continues to work, and in the central streets, a lot of cafes, restaurants and shops have been opened.
Rustavi is a green and cosy town; it is divided into two parts by River Kura – Dzveli Rustavi (Old Rustavi) and Akhali Rustavi (New Rustavi). There is nothing special to distinguish in its architecture: in the town dominate Soviet block building, as well as Stalin architecture.
Not far from the town you can see a number of interesting attractions. At a distance of 8 km from the village of Bolnisi is the oldest church in Georgia – Bolnisi Sioni built in the V century. And at a distance of 25 km from Gardabani, Rustavi another suburb, there is located a unique cave monastery complex of David Gareji.
Tours to Armenia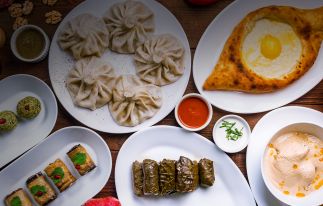 Thank you! You have succeeded your payment. Our tour coordinator will contact you the nearest working