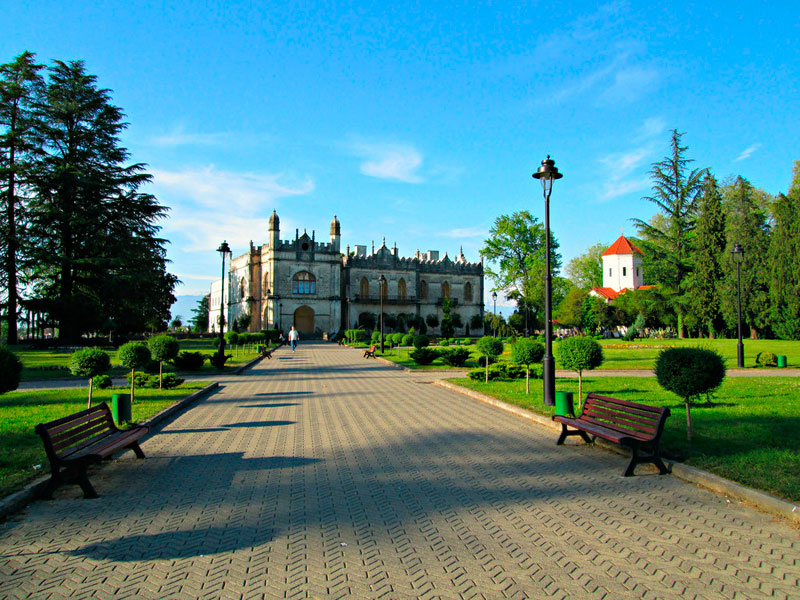 Zugdidi town is located in the western part of Georgia in the Colchis Lowland, 30 km away from the Black Sea. This is a fairly young town of Georgia, founded in 1918, but despite that, it is of great historical and cultural heritage. Zugdidi is the administrative center of the Samegrelo-Zemo Svaneti region. At this time period, the population here is about 70 000 people. The population consists mainly of Megrels – the most cheerful and communicative race of Georgians.
The climate in the town is subtropical humid, with an average temperature of +25 °C for the summer and -2 °C for the winter. It very often rains here – about 1500 mm of rainfall in a year.
There are no many attractions in Zugdidi, however, there is one which is a real proud of the locals. That is the palace of Dadiani – the real gem of the town. With its elegant and strict architecture, it resembles medieval palaces of Europe. The palace was once the patrimony of the local princes Dadiani – an old aristocratic family, which by its kinship had the connection with Napoleon. Now there is a museum inside the palace and outside it is surrounded by the magnificent botanical garden with an area of 26.5 hectares.
Not far from Zugdidi there is another site of interest – Rukhis Tsikhe Fortress well-known because of the great battle between the shelves of Dadiani and Abkhazians, which took part here in 1780.
The town is also known for its hydro power plant which is the biggest in the entire Caucasus region.
In Zugdidi, the hotel business is not very developed. You will find only some small hotels and a hostel.
Tours to Armenia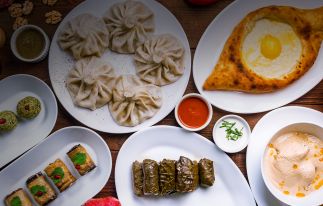 Thank you! You have succeeded your payment. Our tour coordinator will contact you the nearest working