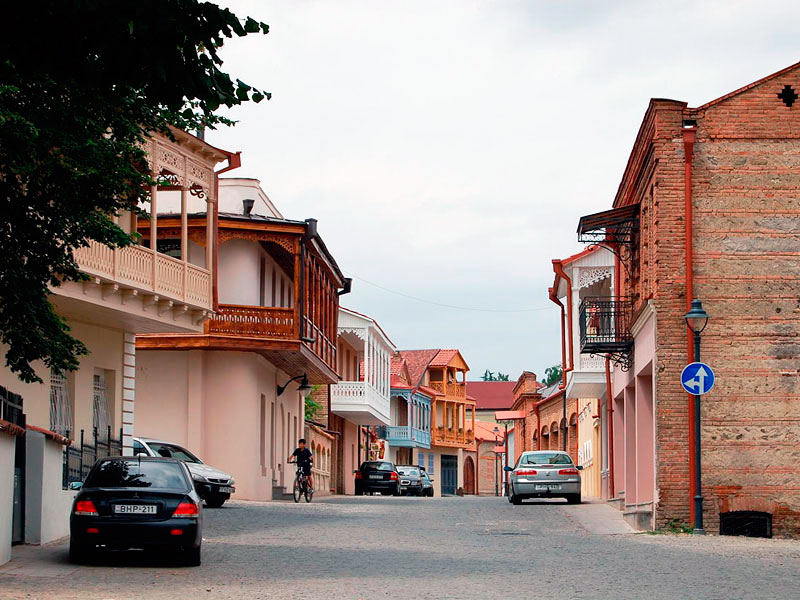 Telavi is located in the eastern part of Georgia, in the picturesque Alazani Valley, and is the center of the wine region – Kakheti. Telavi is considered not only the center of the region, but also the center of the Georgian wine making. Both the town and its surroundings amaze with the beauty of the picturesque landscapes: green river valleys, velvet slopes of the Greater Caucasus Mountains, vineyards where grows amber and juicy grapes. Telavi is also famous for its clean fresh transparent air. The climate here is humid subtropical, summers are hot with an average temperature of +25 °C, and in winter, the average temperature is +2 °C.
Telavi is one of the oldest towns in Georgia, it was firstly mentioned in the Ist century AD. At this period of time, it is a modern cozy town with the population of 20 thousand people. It is quite attractive among tourists who visit this region to get acquainted with the ancient traditions of Georgian winemaking, explore the wine cellars and factories, taste different varieties of the famous Kakhetian wines. A special honor has Telavi Wine Cellar, located near Telavi.
The town is also famous for its natural attractions and architectural monuments. A real natural "masterpiece" is an amazing Alazani Valley which you can admire from different corners of Telavi. In the center, you can visit an ancient fortress Batonis-Tsikhe, as well as the castle of the great Georgian king and commander Irakli II. There is also another no less amazing attraction in the center of the town – the oldest tree in Georgia, 800-year-old sycamore.
The town offers several good opportunities for an overnight such as economy class hotels, average price category hotels, and there is also an option for those who like a more luxurious stay. Budget travelers can choose guest houses.
Tours to Armenia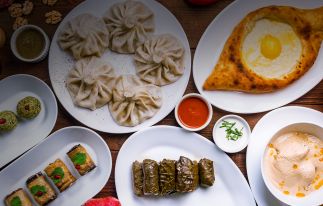 Thank you! You have succeeded your payment. Our tour coordinator will contact you the nearest working