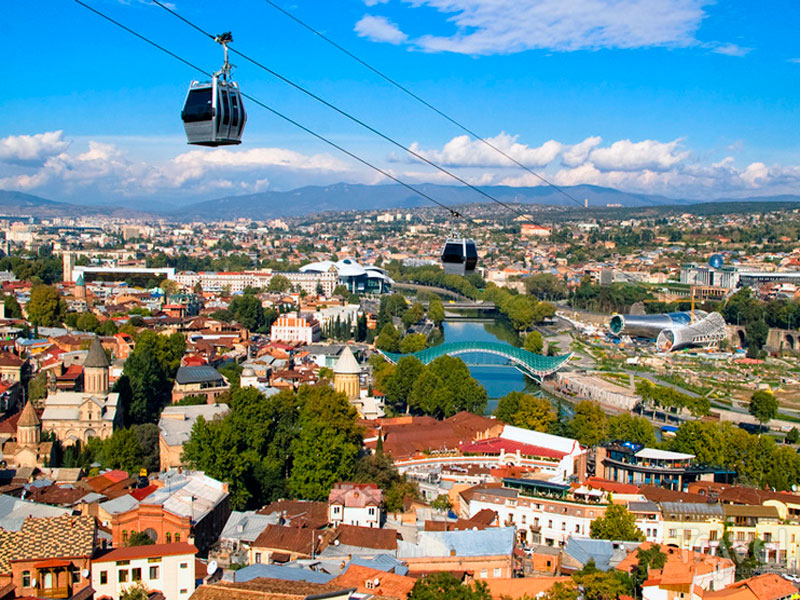 Tbilisi is the capital of Georgia and the largest city in the country. It is situated in the southeastern part of the country directly on the banks of the River Kura (Mtkvari in Georgian). Tbilisi is an important economic, political, cultural, scientific, and spiritual centre of the country. The word "Tbilisi" is translated as "warm" and the city got this name due to the warm sources, which have been found on its territory. The city founder is Georgian King Vakhtang Gorgasali. In the V century, he chose this in all respects favourable location for the Tbilisi. After which the capital was moved from Mtskheta to Tbilisi. There is an interesting legend narrating about the origin of Tbilisi, which can be found here.
At this period of time, Tbilisi is a vibrant bustling metropolis, where you will find everything: the old town with unique ancient sights, the modern centre, beautiful parks, forests, hills, and lakes. Tbilisi is divided into several administrative districts: Old Town, Sololaki, Avlabari, Mtatsminda, Chughureti, Faith, Ortachala, Isani, Elia, Chughureti. Didube, Nadzaladevi.
The climate is subtropical, semi-dry. Summer is hot with an average temperature of +22 C, winter is cool with an average temperature of +2 C.
Most attractions are concentrated in the Old City, which is located at the foot of Mount Mtatsminda. The streets here are old and cobbled, and almost all the buildings have historical value. Here you can see the ruins of old castles, visit museums, galleries, and exhibitions. The must-visit sight is sulfur baths which date back to the 16th century. The warm sulfur sources are coming from the ground and above you can see beautifully designed bath tops which preserve the elements of the oriental architecture. In this complex, the oldest is considered Irakli's bath, and the most beautiful – Orbeli's bath. The latter was visited and admired by famous Russian writer A.Pushkin.
Both among tourists and locals, one of the most popular places in Tbilisi is Rustaveli Avenue which stretches over 1,5 km. It is from here where tourists usually begin the city tour around Tbilisi. The avenue is framed by sights, fashionable shops, restaurants, souvenir boutiques, etc.
Among the modern creations, the most popular is the Bridge of Peace built over the River Kura. It has a unique design with its coating of glass. And it was created by the Italian architect Michele De Lucchi.
Tbilisi is also famous for its amazing temples both ancient and modern. The oldest is Anchiskhati Church. And the symbol of new Georgia is Sameba Cathedral built-in 2004. It majestically stands on a hill on the left river shore. This is one of the highest churches in Georgia: its height is 101 meters.
In Tbilisi, there are a lot of luxury hotels corresponding to any taste and possibilities. For more details about hotels in Tbilisi, you can click here.
Tours to Armenia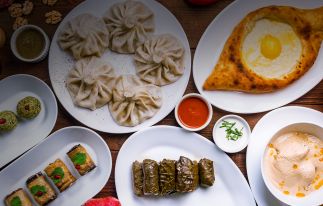 Thank you! You have succeeded your payment. Our tour coordinator will contact you the nearest working