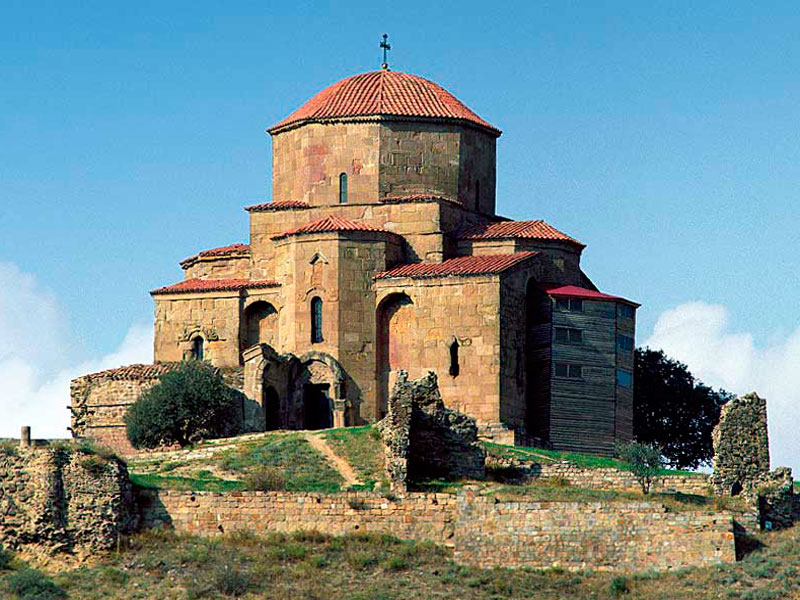 Jvari Monastery is one of the most iconic in Georgia. This ancient temple dates back to the 6th century AD. It was built at the dawn of the adoption and spread of Christianity in Georgia. The name of the church is translated from Georgian as "the cross" and has its own history. According to the legend, the cross of St. Nino, one of the most revered saints who converted Georgia to Christianity, is kept here. After some time, a temple was built on the site of the holy cross, which later became the basis of the present Jvari.
The Jvari temple is located nearby the ancient capital of Georgia, Mtskheta, on the top of a high mountain, from where picturesque views of the neighbourhood open to the intersection of stormy waters of the Aragvi and Kura rivers. The temple attracts thousands of tourists because of its architecture, location and historical value. Exterior and interior decorations of the temple are made in simple, and we can say quite austere forms. Unlike most Orthodox churches, Jvari is beautiful with its simplicity, rigour and clarity of lines. According to the structure, the temple is classified as serial or tetraconch. Inside the temple right in the centre under the dome on a stone pedestal, stands the impressive wooden cross, decorated with inscriptions and carvings. The exterior facades of the temple are decorated with simple and at the same time expressive bas-reliefs.
Two ways lead to the top of the mountain where the temple stands: a new asphalt road for cars and a path through which people used to climb up to the sanctuary from time immemorial. The trail begins at the highway. Climbing up along it until about the middle, you can come across a spring with holy water which is believed to appear thanks to the prayers of St. Nino. This water is considered to be curative and miraculous. The temple of Jvari went through a long and difficult journey of one and a half thousand year's length along with the Georgian people, experienced hardships and difficulties, becoming a symbol of faith for Georgia.
You can visit Jvari Church with our Religious Tour, Classical Tour and Tour "Uncover Georgia".
Tours to Armenia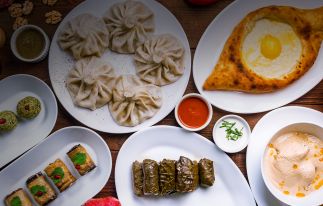 Other Travel Articles
Thank you! You have succeeded your payment. Our tour coordinator will contact you the nearest working