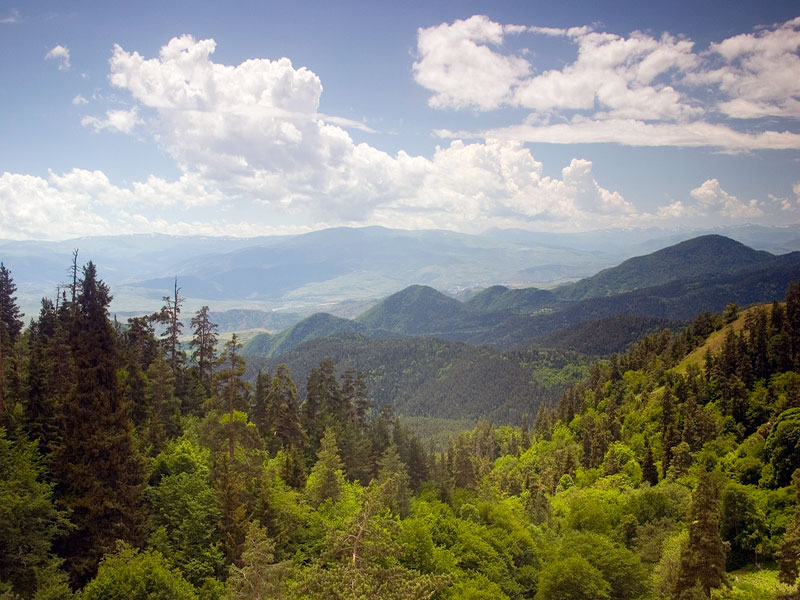 Borjomi is a resort town of Samckhe-Javakheti in southern-western Georgia. It is located 800-1000m above sea level. Vegetation is mainly represented by coniferous (fir, pine, silver fir) and leaf-bearing (oak, beech, hornbeam, birch) species. Climate peculiarities are determined by the location of the Resort in the lower alpine forest zone of the subtropical belt. Summer is warm with, mostly sunny weather. In addition to its salubrious climate, Borjomi is famous for its mineral waters, which is another major natural curative factor. It is used to heal the diseases of the gastrointestinal tract, cardiovascular diseases, diseases of the nervous system and others. You can try it in the Park of mineral water, which is located in an evergreen valley and delights visitors with its beauty.
Likani belongs to the Borjomi-Bakuriani group of resorts and is located in Borjomi district, 20km from the district centre, on the northern slope of the Trialeti Ridge (within the Lesser Caucasus), 1370km above the sea level. The area of the Resort is a plateau covered with dense coniferous woods (fir, pine, silver fir). Its climate is of the medium alpine zone (the lower belt). Winter is moderately mild with plenty of snow. Summer is moderately warm and there is about 2200hr of sunshine during the year. The intensity of ultraviolet radiation is rather high. The resort resources also include mineral waters of numerous natural springs located.
As the town of Borjomi itself and its surroundings are rich insights. Here you can see the old fortress of Peter and Gogia, visit the Monastery of the Virgin and the Green Monastery, as well as take part in a guided tour to the palace of Russian tsars of the Romanovs and Historical Museum, which is located in the palace. More information about a holiday in Borjomi you can get here.
Tours to Armenia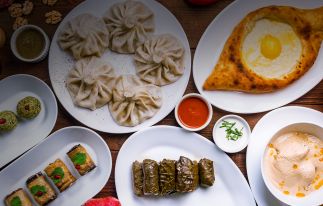 Thank you! You have succeeded your payment. Our tour coordinator will contact you the nearest working