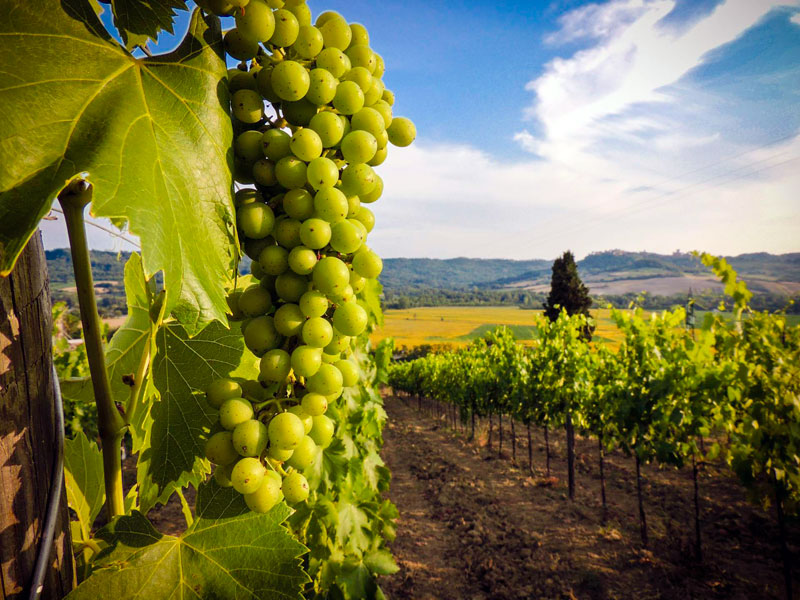 Georgia is sometimes referred to as "the cradle of winemaking." And it is not a coincidence: this delightful radiant country is the oldest cultural centre of viticulture, and this is evidenced by various archaeological discoveries. Today we would like to give you a greater insight into the unique process of wine production in Georgia, as well as tell you about the most famous wines, wineries, and wine shops. And if you want to come to Georgia and personally walk through the luscious vineyards, taste the most delicious wines, watch completely unique local winemaking technology and learn a lot of secrets, then we recommend choosing our Wine Tour to Georgia.
Winemaking in Georgia: History and Traditions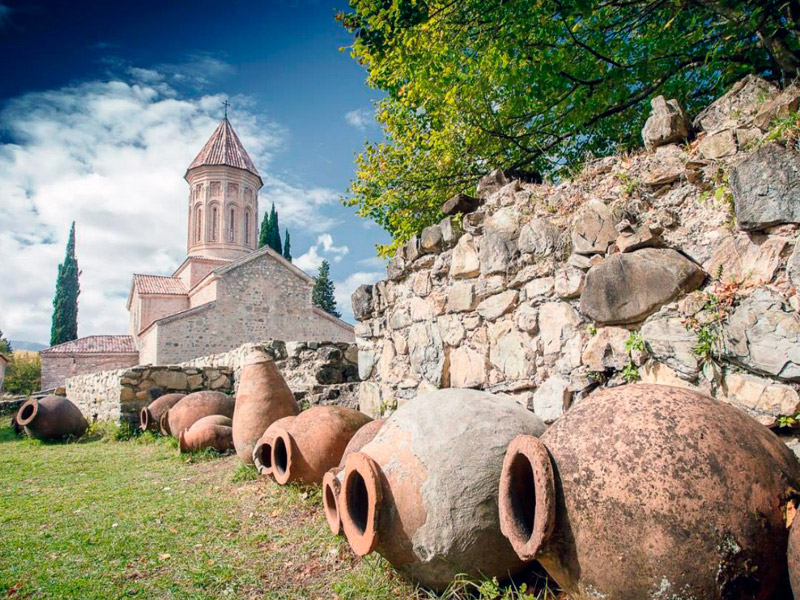 The history of winemaking in Georgia, according to some archaeologists, is about 8000 years old. Due to its diverse and unique microclimate, there are about 500 grape varieties in modern Georgia. On the territory of the country during various excavations ancient jugs called "kvevri" with the remnants of grape seeds and skins were found, indicating that the people who lived in these lands, had knowledge of the cultivation of the grape and making wine long before our era. Up to the present days, the culture of wine production by ageing in kvevris has been well preserved and is widely used in private and small wineries. Kvevri is a large clay vessel used for fermentation, storage, and ageing of traditional Georgian wine. Kvevri resembles a huge egg-shaped amphora without handles. According to tradition, vessels filled with wine are buried and stored underground for about 6 months, in order to achieve the best taste of a wine due to a constant temperature of 12-15 degrees. In the course of archaeological excavations in the Georgian region of Kvemo-Kartli kvevri with the remains of grape seeds and skins, which date back to the 6th millennium BC, were found. Today, kvevri jugs and the process of winemaking by ageing in kvevri is on the list of Intangible Cultural Heritage of UNESCO.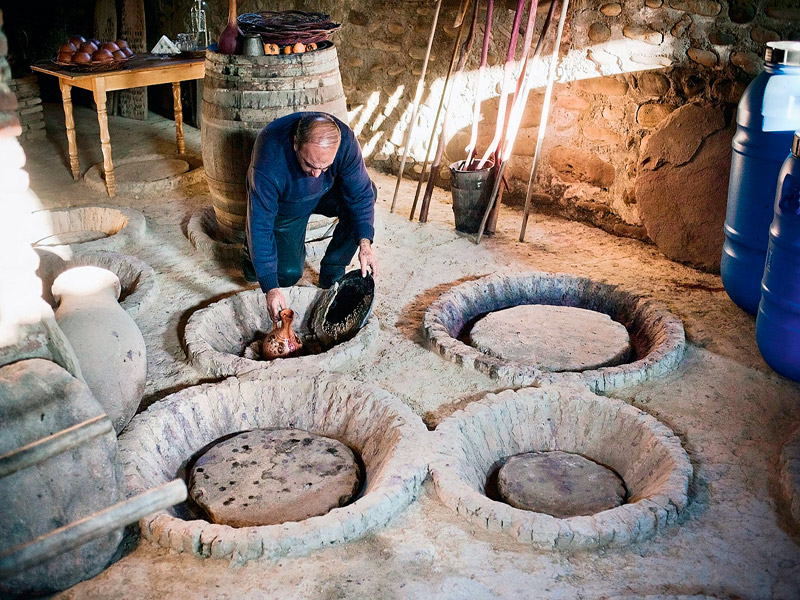 It is curious that wine production technology in kvevri has hardly changed during the ages. There are several wine production methods, among which there can be distinguished the Kakheti method. If we compare it with the European one, in which only grape juice is used for wine production, we can find a lot of differences, which determines the final taste of the true Georgian wine. The essence of old Kakheti method of winemaking is the use of the whole grape together with fruit juice, its peels, bones and even small twigs. All this mash is fermented in kvevri jars gradually reborn into a slightly tart drink that not only has incomparable taste but also has a number of useful properties, as is natural and totally free of preservatives and sulfur. The grape mash left after wine maturing is not thrown away. Georgians love to prepare another no less famous alcoholic drink – chacha, as the locals call.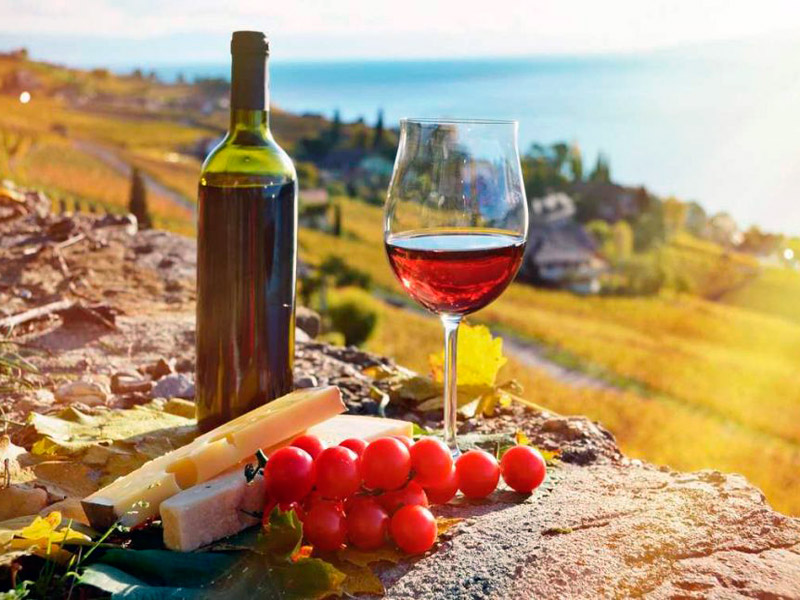 In fact, this grape spirit, when mixed with water is transformed into kind of grape vodka or is also used in its pure form, as the Georgians prefer. It has a salient grape flavour. If Georgian wine can be drunk without great consequences, chacha should be handled more carefully: this beverage is 60 degrees!
The wine for the Georgians is not just a drink. It is a piece of Georgian culture, national identity and heritage. Georgian oral and musical folklore is replete with masterpieces dedicated to the grapevine and wine. The wine continues to occupy an important place in the Georgian Christian culture to the present day. According to the chroniclers, Georgia adopted Christianity with a cross made of the vine. In Georgia, the "tree of life" is traditionally represented as a grapevine, because without of this wonderful drink no Georgian hearth is possible.
Winemaking in Georgia: Modern age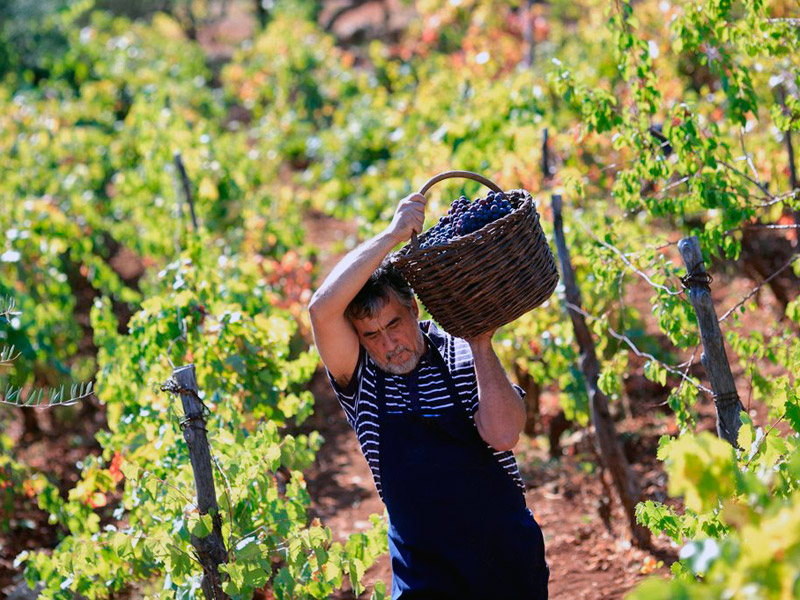 Already in the 19th century, the Georgian society has realized the importance of preserving traditional winemaking methods – both as a historically developed cultural phenomenon and as a factor in the conservation of the Georgian identity within the Russian Empire. New plants and factories for the production of wine were founded. During the Soviet period, it is worth to note that Georgian wines have become widely recognized both in the USSR and abroad. In the Soviet period winemaking in kvevri was retained by peasants and local communities in spite of the "dry law" adopted in 1980 by the Soviet regime. In the 1990s after the collapse of the USSR, the production of wine also wrecked just as many spheres of production in post-Soviet countries. Since the beginning of the 2000s, the situation in the country has been starting to normalize with opening up of new plants, associations and wine clubs. Thus, in 2010 the 33rd World Congress of Vine and Wine was held in Georgia.
Winemaking in Georgia: Georgian Famous Wines
Nowadays there are produced many varieties and types of wine, the most famous of which are:
Pirosmani – is semi-sweet white wine. It is the winner of three gold medals at international competitions.
Kakheti – is white table wine from Rkatsiteli and Mtsvane grapes grown in Kakheti. The amber-coloured wine has a fruity scent with vanilla flavour. It is characterized vigorous, silky and harmonious flavour.
Tsinandali – is a dry white vintage wine, which is produced in Kakheti region from two grape varieties – Rkatsiteli and Mtsvane. It has a light straw colour and fruity floral fragrance. Ageing period – 3 years, the important thing is that half of this period the wine should be brewed in oak barrels. Due to this its base taste is slightly bitter.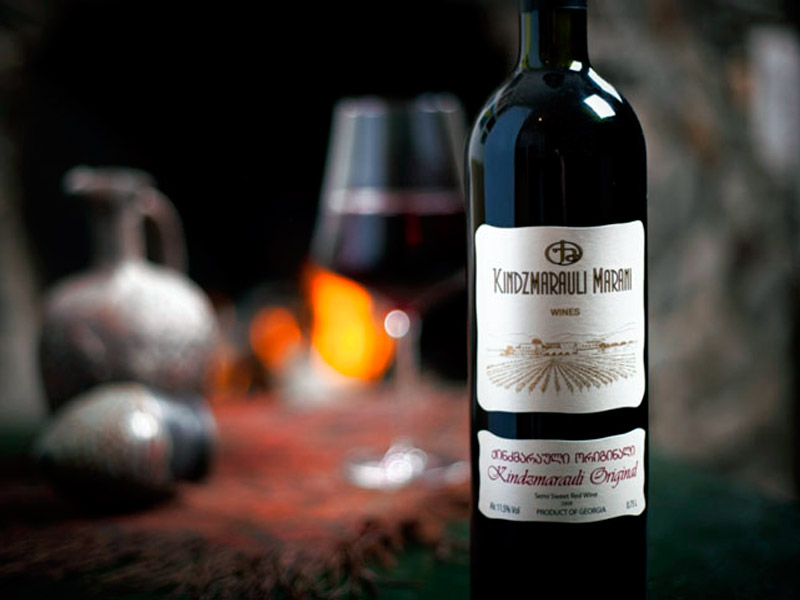 Kindzmarauli – is a vintage semi-sweet red wine made from the Saperavi grape. This variety grows in Kvareli district of Kakheti. This wine has the colour of ripe cherry and sweet slightly tart taste.
Akhasheni – is a naturally semi-sweet red wine made from the Saperavi grape variety. The wine has a dark ruby colour and harmonious taste with silky chocolate flavour. At international exhibitions, it was awarded 6 gold and 5 silver medals.
Khvanchkara – is high quality, a natural, semi-sweet red wine made from grapes of Alexandria and Mudzuretuli cultivated in the vineyards of Hvanchkara in Racha region, Western Georgia. The wine has a strong characteristic bouquet and well-balanced tannin profile with the raspberry aroma. It has a dark ruby colour. Khvanchkara is one of the most popular Georgian semi-sweet wines.
Winemaking in Georgia: Where to try it?
The answer to the question "where to try Georgian wine" is incredibly simple: everywhere! In every Georgian family, especially in the villages, it is accepted to make their own wine. The better the wine, the more honour and respect will gain the owner. If you manage to visit a Georgian village someday then you should certainly treat yourself with home-made wine and, if possible, directly from the kvevri.
Wine tourism in the country is more and more flourishing with each passing year. Outside the capital, various wineries of both local residents and small production companies open its doors to visitors, where you can drink wine in an authentic setting and feel the atmosphere. The most popular destination for wine tourism is the Kakheti region – the winemaking centre in Georgia (specifically the town of Telavi, Sighnaghi and others.).
One of the largest wine producers in the Kakheti is the "Khareba" winery – one of the most famous among tourists. The company also has a winery in the Imereti region and an extensive network of shops.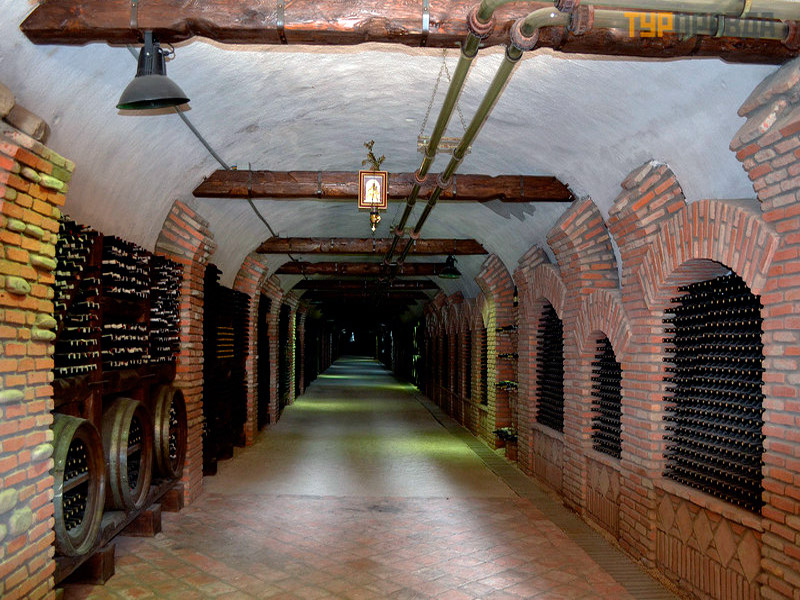 "Khareba" produces wines of different varieties, the best of which are Kindzmarauli, Akhasheni, Tsinandali, Saperavi, Alazani Valley and others. In addition to the wineries, the company has the most famous Georgian wine warehouse, which is a huge tunnel of 7700 meters length. This is a very popular destination among tourists with guided tours and wine tastings.
In Tbilisi, unfortunately, you cannot find wine cellars with kvevri, but there is an incredibly large number of wine bars and shops, where you can enjoy the drink in a pleasant atmosphere or buy a good bottle of wine as a gift for family and friends.
We present some of them:
World of Wine – Château Manavi
"Mukuzani" shop-winery is located in the heart of the city, on the street of Kote Apkhazi. Selection of wines is available through a free tasting on the spot and with the help of expert advice from shop managers. They also offer wine tours to Kakheti.
Address: Cote Abkhazi Str. 27/15, Tbilisi, Georgia
Tel:+ 995 2326907;
+995 595 772703
Wine Gallery
"Wine Gallery" offers a wide selection of both Georgian and foreign alcoholic beverages to its clients. When buying a wine free wine tasting is available. The lectures and tastings are held in the hall on the first floor. Operating hours are every day 10:00 – 22:00.
Address: Vinamdzgrishvili Avenue 39, Tbilisi, Georgia
Tel: + 995-32-2941942
Web: www.winegallery.ge
Tbilvino
"Tbilvino" winery is about a 15-20 minute walk from the city centre. During the tour, guests can visit the factory, listen to an interesting presentation on Georgian wines and the history of the company and try several wines.
Address: Sarajishvili Avenue 2, Tbilisi, Georgia
Tel:+ 995-32-2651625
Web: www.tbilvino.ge
Choose the Tour to Georgia you like most and tour-operator MyGeo will organize your amazing Holiday in Georgia. Travel to Georgia with MyGeo!
Tours to Armenia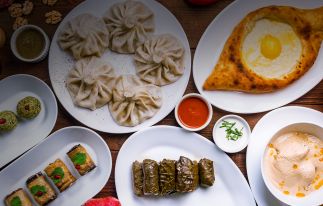 Other Travel Articles
Thank you! You have succeeded your payment. Our tour coordinator will contact you the nearest working