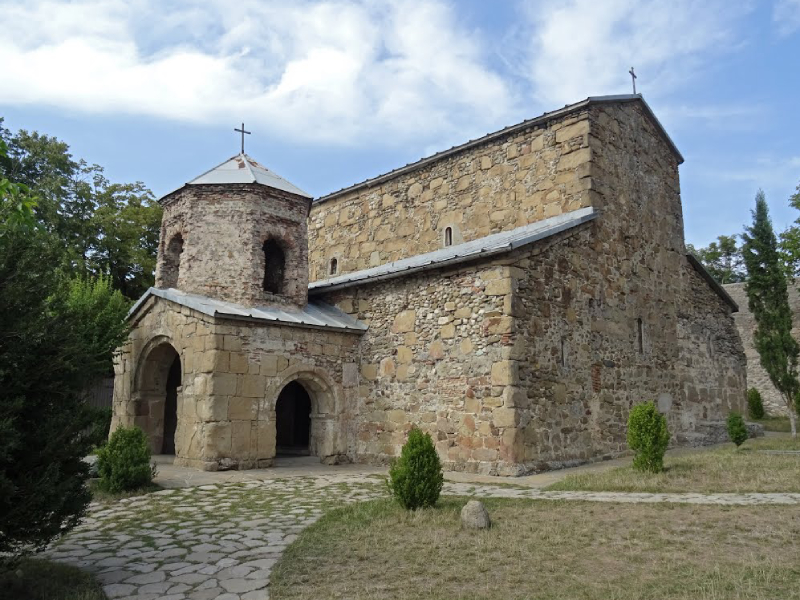 The history indicates that Zedazeni temple was built by one of the 13 Assyrian Fathers who arrived from Mesopotamia to Georgia to strengthen Christianity in the country in the 6th century. The exact date of the temple construction is unknown.
The history of the monastery is associated with virgins who ran away from Rome. One of them was Nina Cappadocius, who converted the king and the queen of Iberia to Christianity, after which the king baptized his people.
The Assyrian fathers followed the way of Saint Nina and arrived in Georgia to spread the voice of the Lord to the Georgian people. Fathers founded temples and monasteries in different parts of the country, and Zedazeni was among them.
According to the legend, the founder of the monastery was Father John, the leader of the Assyrian fathers. Father John ordered his disciples to bury him in a cave on a high rock, but the disciples were misheard and buried him under the monastery. The legend says, that the old monastery was destroyed during an earthquake in the VII century, and the earthquake stopped only when John's body was removed from the tomb.
The monastery suffered during numerous raids. The VIII century basilica, the wall, the tower and the citadel are preserved.
Get acquainted with our tours to Georgia and visit other no less unique sights of the country!
Tours to Armenia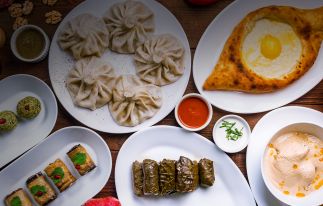 Other Travel Articles
Thank you! You have succeeded your payment. Our tour coordinator will contact you the nearest working