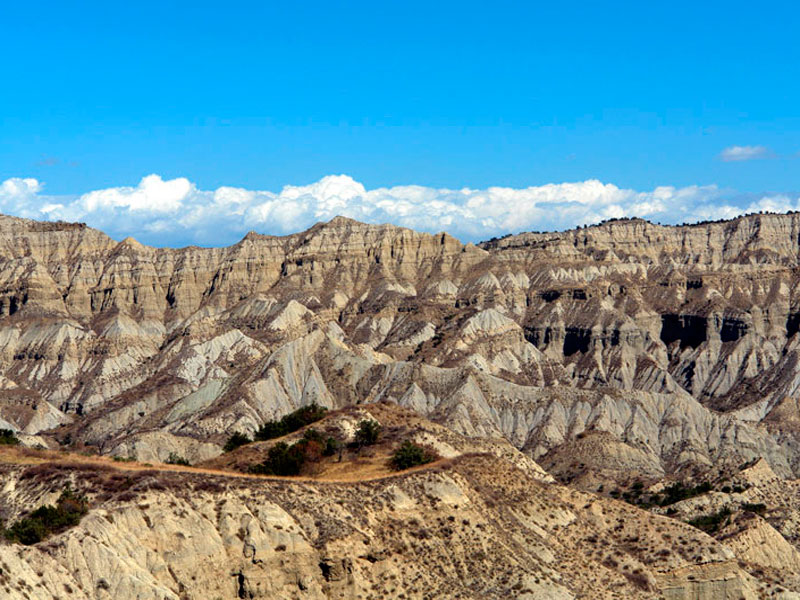 Vashlovani National Reserve is located in Dedoplistskaro district, in the east of Georgia near the border with Azerbaijan. The history of the creation of the reserve dates back to 1935. Later, in the 2000s the Georgian government decided to establish a national park with the total area of 251 km2. Among the protected areas are included a nature reserve, national park with open access for tourists and three natural attractions – the Eagles Gorge, the unique Takhti-Tepa mud volcanoes and Kakliskyri forests along the Alazani Valley.
The Vashlovani Nature Reserve is very similar to the prairies and savannas in terms of climate and geographical features: here you can find steppes, semi-steppes, floodplain and deciduous forests, and even semi-deserts. The climate is mostly dry, with a minimum rainfall of only 470 mm over the whole year. The flora of the park is quite rich: more than 670 species of various plants grow here, including rare species endemic to the Caucasus. A large number of fruit trees grow on the territory of the park and the name of the park is connected with this. The park is associated with a fruit garden, as in Georgian, the word "vashli" means an apple. The fauna includes steppe species of animals: you can meet reptiles and small rodents, predators and mammals.
The national reserve of Vashlovani is a miracle of Georgian nature and a real paradise for lovers of trekking, camping and just relaxing in the bosom of wild nature. The park has a network of hiking trails totaling 7 with varying degrees of difficulty. The tourist infrastructure of the park is well developed: the trails are landscaped, there are special areas for camping, and in the information center you can always rent camping equipment. You can organize hiking trips overnight, horseback riding or boating along the Alazani River, as well as jeep and safari tours.
Get acquainted with our tours to Georgia and visit other no less unique sights of the country!
Tours to Armenia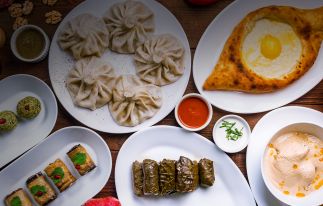 Other Travel Articles
Thank you! You have succeeded your payment. Our tour coordinator will contact you the nearest working