As we have mentioned in our previous article, the national cuisine of Georgia is one of the main attractions of the country. But how not to get lost in such a large variety of traditional dishes and what dishes should be tried first? That's what we will tell in our today article. So, let's go:
Khinkali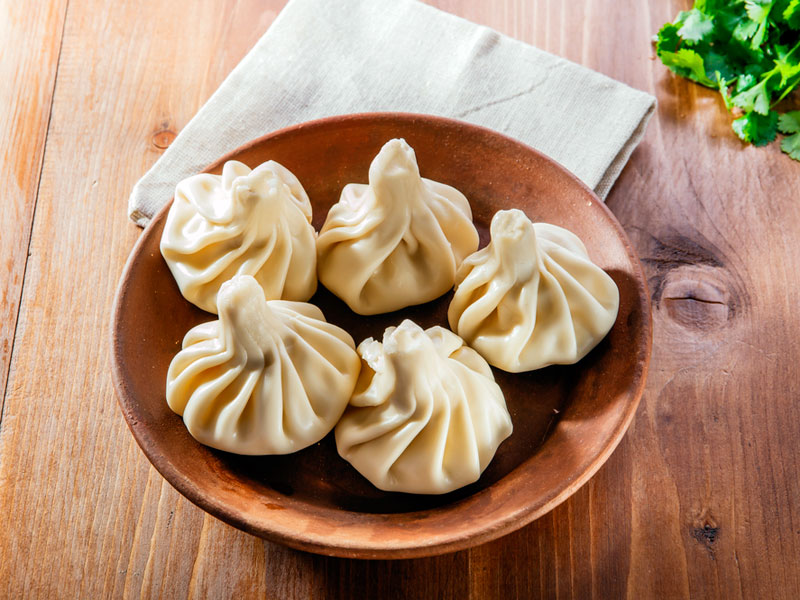 Khinkali is probably one of the most popular and favourite Georgian dishes. These delicious "pouches" are prepared of the thinly rolled dough which is stuffed with spicy meat filling. In Georgia, you will often see khinkali with mushrooms and cheese as well. Georgians eat khinkali only by hands – if you take the fork and the knife you will be made fun of by the locals. First tilt a little the "pouch", bite a piece and drink the hot broth inside, then eat the whole khinkali. "Tails" can be left on the plate. This is a very satisfying dish, and usually, it is difficult to eat more than 7-8 pieces.
Khachapuri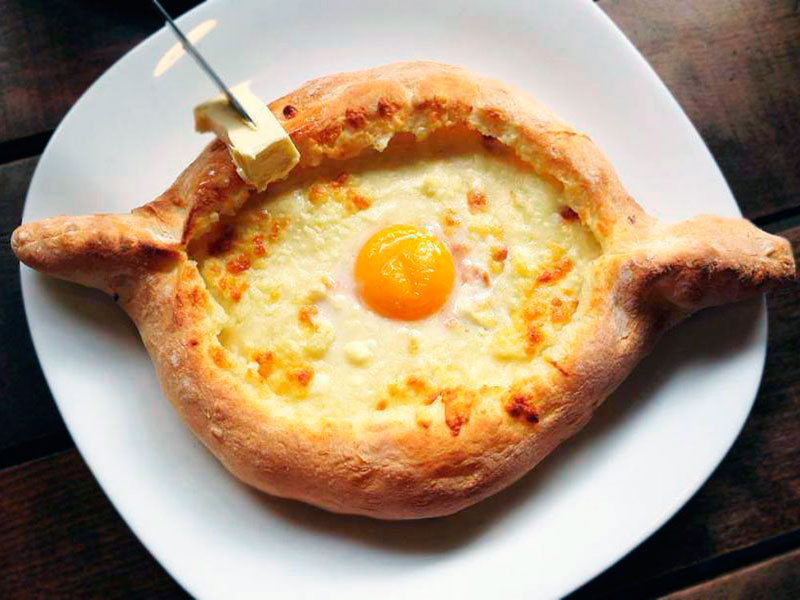 Another no less popular dish of Georgian cuisine, which has already gained world fame, is khachapuri. No matter how delicious it is prepared in your country, you should necessarily taste it in Georgia! Try Adjarian khachapuri in the form of a boat filled with cheese and an egg, round imeruli khachapuri with imeruli cheese, megruli khachapuri with sprinkled cheese on the top. Khachapuri is usually served hot. Bite a small piece of the soft dough and enjoy the stringy cheese. It is just impossible to stop!
Pkhali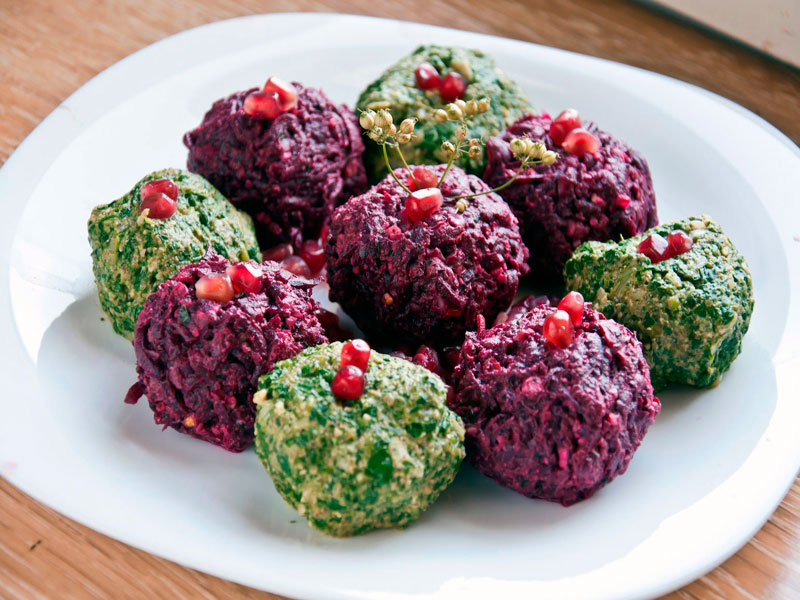 Pkhali is a light vegetable snack that will undoubtedly please vegetarians. It is a kind of paste which is prepared from vegetables, often from spinach or beet. Georgian cooks often prepare several kinds of pkhali and serve on a plate in the form of beautiful balls decorated with pomegranate seeds. Take a piece of Georgian lavash, spread pkhali on the top and enjoy!
Satsivi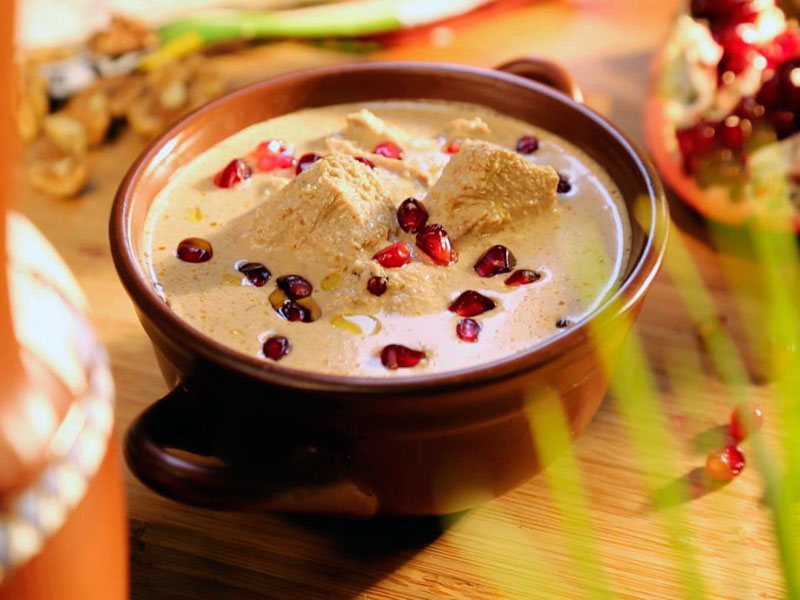 Satsivi is one of the main dishes of the Georgian New Year table. It is prepared of chicken, which is impregnated with the tender nut sauce. In the sauce is also added cinnamon, cloves, and saffron. It turns out a very juicy and flavorful dish and is often served cold.
Chakhokhbili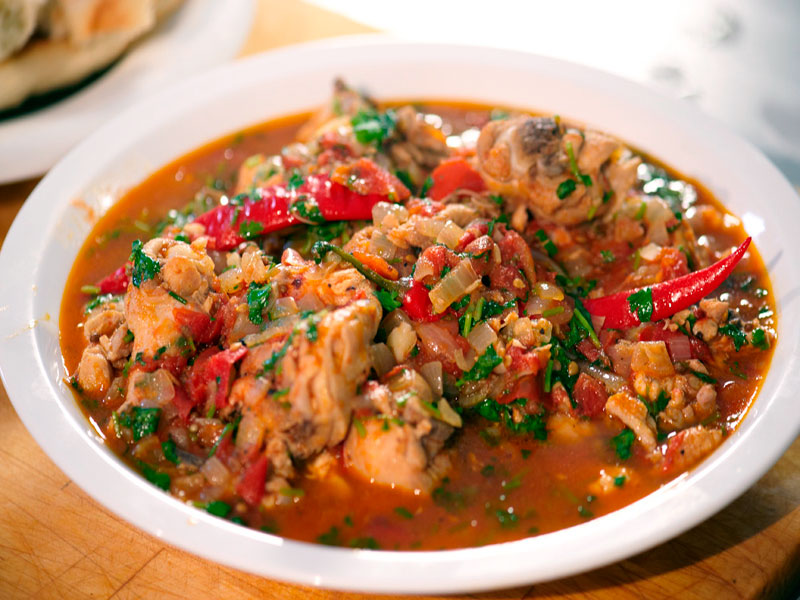 Chakhokhbili is a delicious flavoured chicken sauce that will undoubtedly please anyone. For its preparation, the chicken is stewed in its own juice with the addition of oil. Then, tomato dressing, adjika, garlic, herbs and spices (utskho-suneli, coriander) are added. The dish should remain for 15 minutes under the lid, and then it can be served.
Kharcho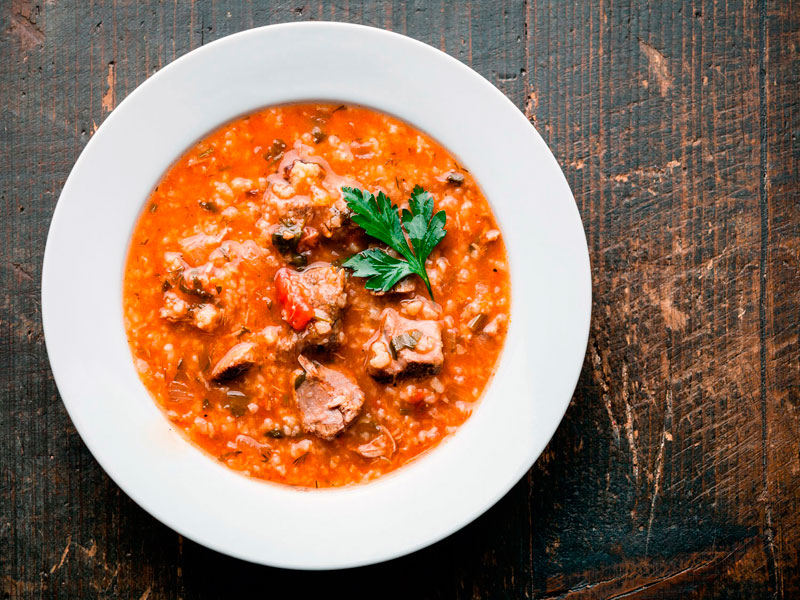 Kharcho soup is popular not only in Georgia and probably few people know that it has Georgian origin. This thick spicy satisfying dish is prepared of beef. In the broth should be added nuts, prunes, garlic and fresh herbs. By the way, "kcharcho" is translated from Georgian as "beef soup". It goes well with traditional Georgian bread – shotis puri.
Ajapsandali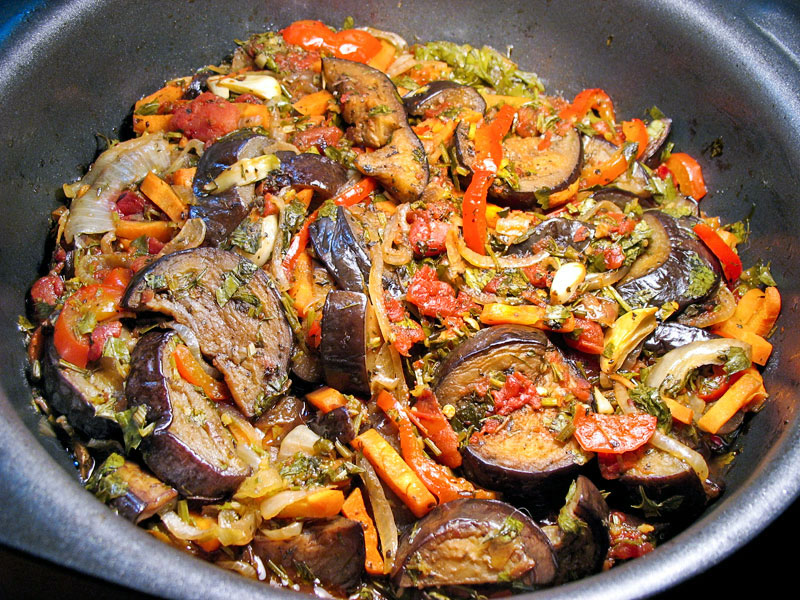 Another excellent dish for lovers of vegetables and vegetarians is ajapsandali. It is somewhat similar to ratatouille, but due to the spices, it has a true Georgian aroma. Fresh bright vegetables are used for its preparations – eggplant, peppers, carrots, tomatoes, onions, and garlic. All this is stewed in the iron cauldron and then are added herbs and Georgian spices. This bright summer dish will delight all with its rich colours and flavour.
Mushrooms with suluguni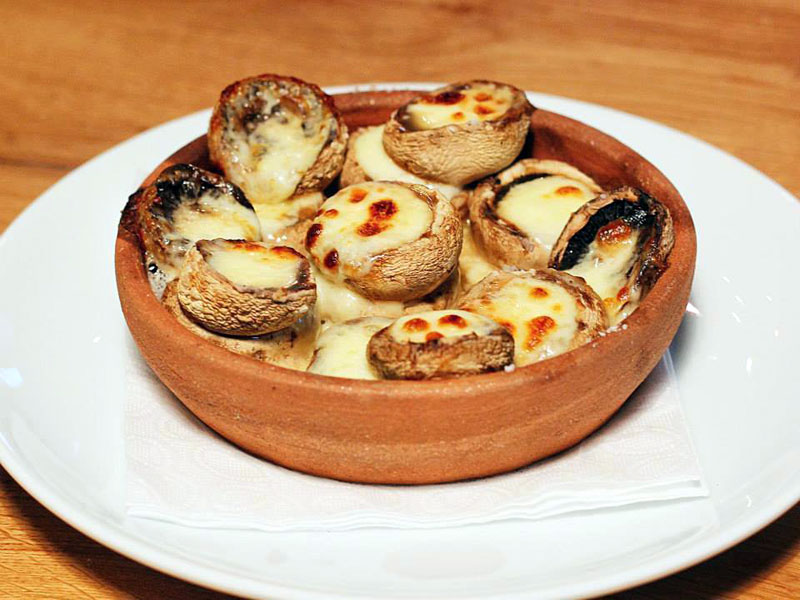 This is a very simple but incredibly tasty dish. For its preparation, you will need only 3 ingredients: fresh mushrooms, cheese suluguni and butter. Mushrooms are baked with cheese and butter until getting golden brown. Georgians prepare this dish in ketsi – special pottery, in which the dish turns out unique. Once in a Georgian restaurant, be sure to order it!
All those who wish to taste appetizing Georgian dishes, we are ready to offer our delicious Gastronomic Tour.
Choose the Tour to Georgia you like most and tour-operator MyGeo will organize your amazing Holiday in Georgia. Travel to Georgia with MyGeo!
Tours to Armenia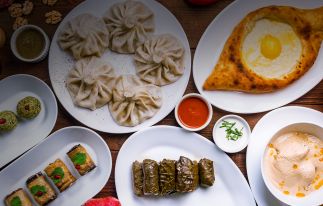 Other Travel Articles
Thank you! You have succeeded your payment. Our tour coordinator will contact you the nearest working