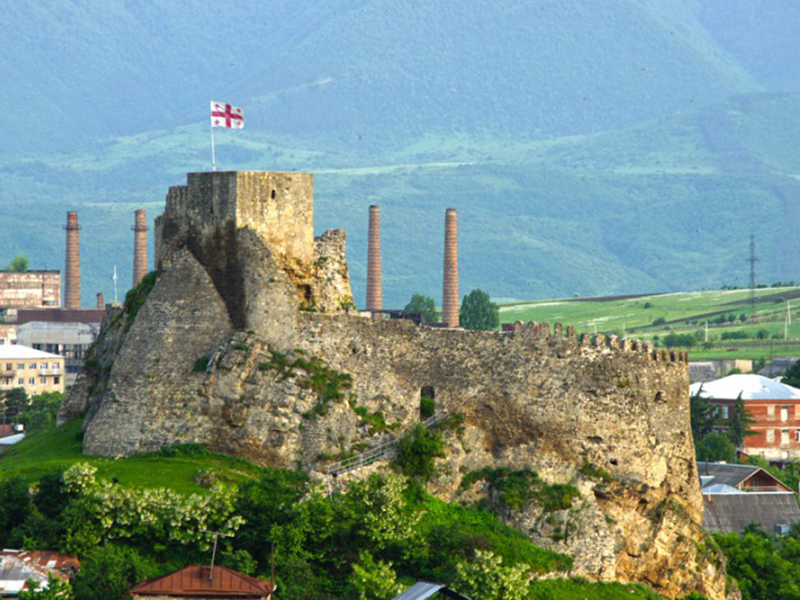 The fortress of Surami is located in the village Surami inhabited since the Bronze Age. Since the XII century, the settlement began to strengthen and soon a powerful fortress was built. The fortress itself was located at the intersection of two roads, and fortress walls protected the roads.
For the first time, the fortress was mentioned in the XVII century, when it was under the rule of the Turks. Over time, the fortress lost its strategic and defensive importance and is now a popular resort due to mild continental climate.
Now the fortress of Surami is in ruins. The walls of the fortress were badly damaged by raids and again restored this is why the fortress walls are multilayered. Unfortunately, most of the buildings inside the walls did survive, only the citadel, the palace, and the church were preserved. The walls of the citadel are crowned with battlements, and there are also loopholes on the walls. The church is unique in its kind; it consists of two parts connected by one roof. There are frescos on the walls of the church.
Get acquainted with our tours to Georgia and visit other no less unique sights of the country!
Tours to Armenia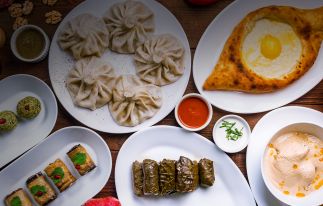 Other Travel Articles
Thank you! You have succeeded your payment. Our tour coordinator will contact you the nearest working