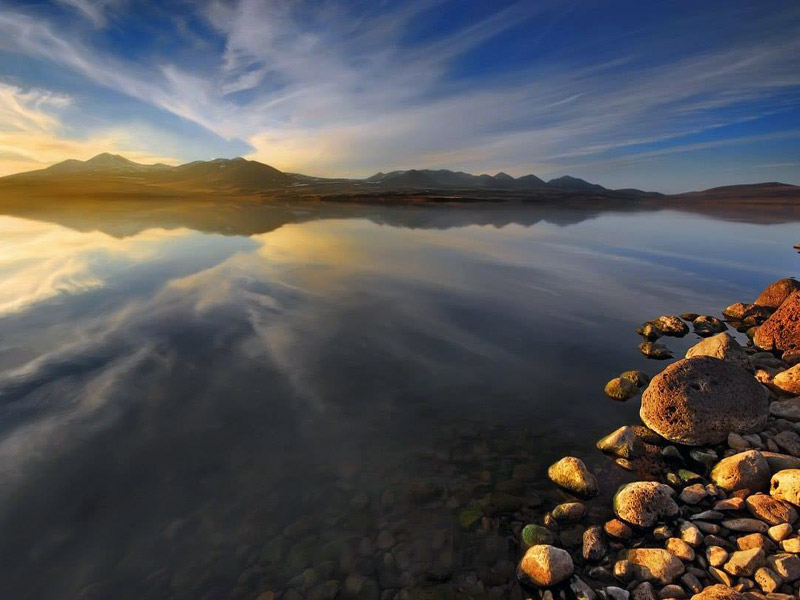 Paravani is the largest lake in Georgia, which is located in the mountains in the Samtskhe-Javakheti region, at an altitude of 2070 meters above the sea level. The lake has a volcano-tectonic origin. The surface of the lake is 37.5 km², and the maximum depth, despite its enormous size, is only 3,5 meters. Lake Paravani is very turbid due to its relatively small depth. However, the color of the water surface, chameleon-like varies depending on weather conditions, from light blue to dark blue.
Various secrets and legends are connected with the lake Paravani. For the first time the secret of the lake was unveiled by divers, who discovered some huge structures at the bottom. Geophysical studies have shown that at the bottom of the lake there is indeed an ancient structure of almost a thousand of square meters. As a result of this discovery, later on a scientific expedition was created, which carried out research on this object. The results surprised scientists: it turned out that at the bottom of the Lake Paravani there are ancient tombs of the Bronze Age. Researchers also found many household items, including elaborately painted ceramic vessels and bowls. Spectral analysis has showed that the discoveries date back to the I-V century BC. Lake Paravani still holds many unidentified secrets.
Lake Paravani attracts more and more ecotourism and wildlife enthusiasts. The nature is truly picturesque, especially in spring and summer when alpine meadows are covered with greenery and fragrant aromas of flowers. The lake is particularly attractive for fishing fans, because it is rich in various types of fish – temples, trout, carb, chapala and others. Here you can catch the fish yourself, or try it at a local cafe.
Get acquainted with our tours to Georgia and visit other no less unique sights of the country!
Tours to Armenia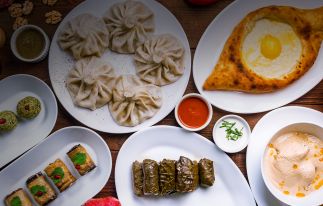 Other Travel Articles
Thank you! You have succeeded your payment. Our tour coordinator will contact you the nearest working