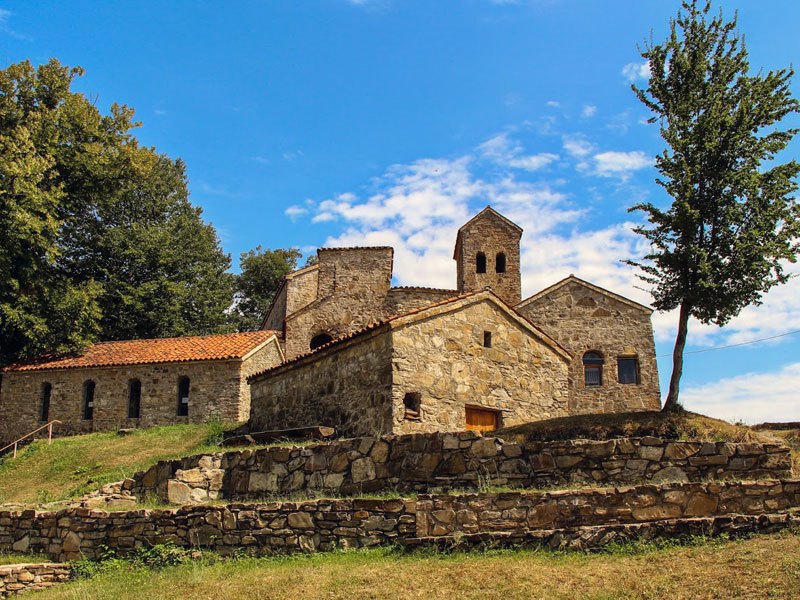 Nekresi is an ancient monastic complex located on the top of a mountain in the Alazani Valley in Kakheti. Many centuries ago there was once the eponymous city of Nekresi, the ruins of which can be seen from the height of the monastery.
The history of the monastery dates back to the times when Georgia was converted to Christianity. In the middle of the 6th century, Abibos – one of the Assyrian fathers also known as Aviv arrived in Kakheti with the aim of spreading and preaching Christianity. Father Abibos founded a monastery, which had great influence over the entire region for a long time. The political and cultural influence of Nekresi spread over the mountainous regions of the Eastern Caucasus. Due to this fact, Nekresi Monastery often became the target of enemy attacks. Father Abibos became bishop of Kakheti and the monastery of Nekresi became his residence. In addition to spreading the faith and teachings of Christ, the monastery was an important scientific and educational center of the region. Here monks studied theology, wrote and copied manuscripts.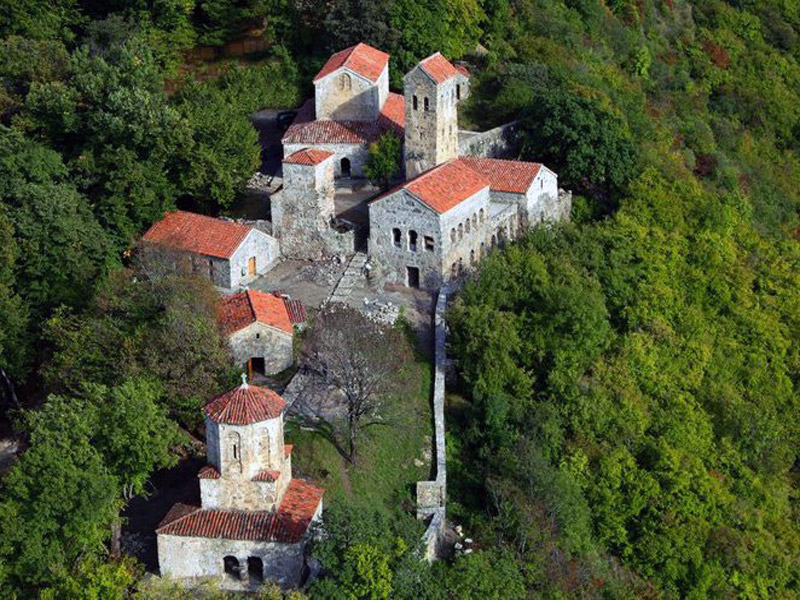 The monastery complex of Nekresi unites several monuments of Georgian architecture, among which there are three churches. The small basilica of the second half of IV century is one of the first churches in Georgia. The chapel was built in Nekresi during the reign of King Mirian, the first Christian king. The chapel is interesting because inside there is an ancient tomb: if you go down along the way inside the church, you can find human bones. The general view of the church and the interior decoration is quite ascetic. The Church of the Blessed Virgin Mary was built later, in the VIII century. The church retains the earliest examples of Georgian painting art in the form of frescoes and paintings.
Among other monastic buildings, it is worth noting the ancient wine storage, or Marani. Here, monks made wine and left to ripen in clay jugs – kvevri, which were buried in the ground in special indentations.
The monastery of Nekresi is located in a picturesque place, right on top of the mountain, offering magnificent views of the Alazani Valley. To reach the monastery, you must overcome a steep 3 km climb up the mountain but for the sake of visiting this ancient shrine, no obstacles are terrible. Where else, if not here, can you touch the centuries-old history of Georgia.
Get acquainted with our tours to Georgia and visit other no less unique sights of the country!
Tours to Armenia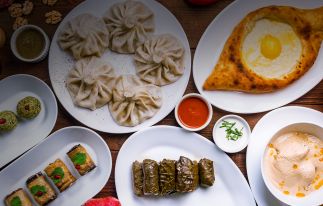 Other Travel Articles
Thank you! You have succeeded your payment. Our tour coordinator will contact you the nearest working