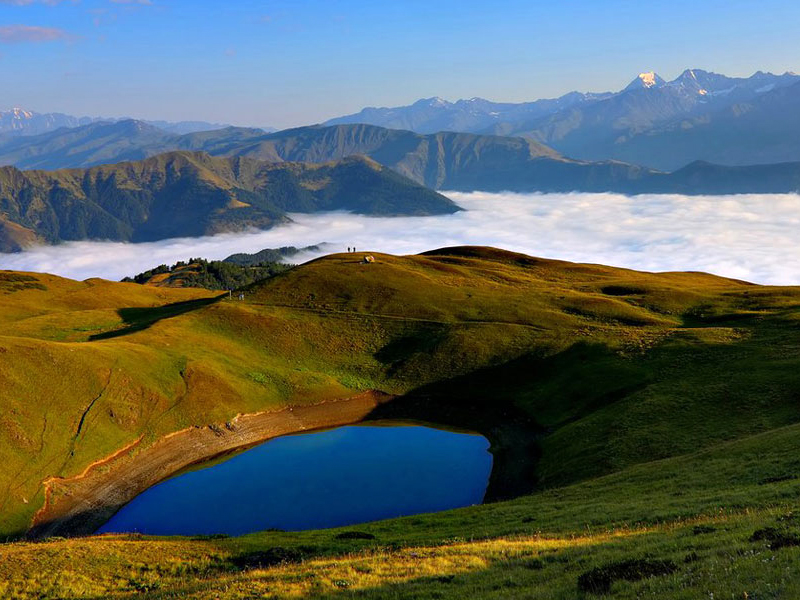 Lake Tbikeli is located in the territory of the National Park of Kintrishi, in Adjara, in a valley surrounded by snow-covered mountain ranges. Clean air and indescribable beauty of the landscape will be an unforgettable moment in the journey through the national park.
The lake is located at an altitude of 2200 meters above sea level, on the mountain Kibadziri and is considered the highest mountain lake in Georgia. Its salt waters partially freeze in winter, it feeds on rain and melted snow in the spring. The depth of the lake can reach up to 20 meters, the average depth is 10 meters. According to one theory, Tbikeli was formed on the place where the meteorite fell.
Popular inhabitants of the Lake Tbikeli are tritons. They are listed in the Red Book and are considered protected species. Natural features and the absence of fish in the lake are perfect for breeding newts.
There is a popular tourist trail that leads to Lake Tbikeli. It is an ideal route for hiking, horse riding and camping. The shore of the lake is a popular place for camping. Here you can enjoy one of Georgia's most colorful sunrises.
Get acquainted with our tours to Georgia and visit other no less unique sights of the country!
Tours to Armenia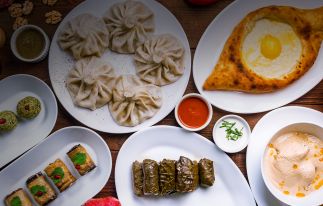 Other Travel Articles
Thank you! You have succeeded your payment. Our tour coordinator will contact you the nearest working