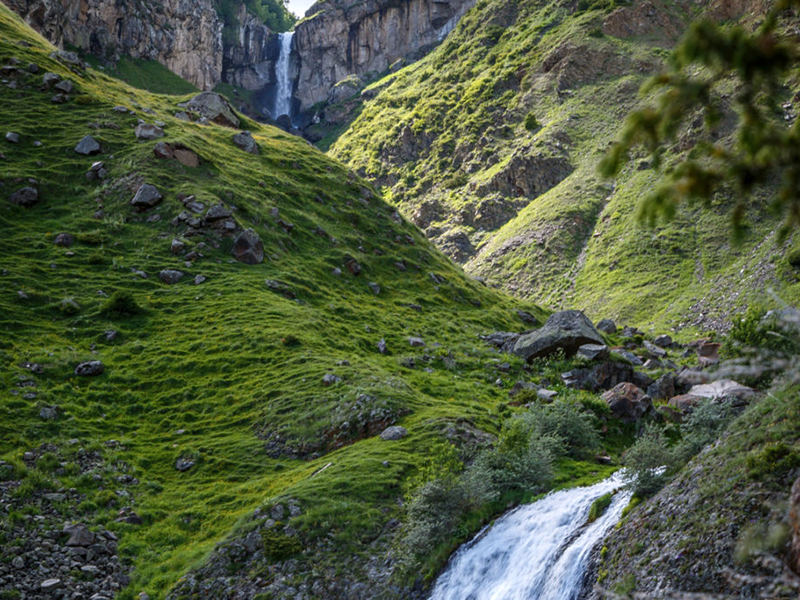 Kazbegi National Park is considered the most popular in Georgia, thanks to the most impressive views of mountain ranges. The park is located on the northern slope of the Caucasus Mountains, on the banks of the Terek River. Most of the territory is considered a reserved area.
The territory has been a reserve zone since 1976. Gradually, the area became larger, and now Kazbegi Park covers an area of ​​9030 hectares. The climate of the alpine park is rather severe. The lowest point is 1400 meters above sea level. The higher it is the more severe the climate is. At an altitude of 2000 meters and more, there is a snow layer all year round.
A great part of the territory is covered with forests, most of them are subalpine birch, and also the rare Radde birch listed in the Red Book. The southern part of the park is covered with alpine meadows, in the northern part there are shrubs. The fauna of the park is also quite rich. Some species are listed in the Red Book.
Kazbegi National Park is a popular tourist destination for trekking and camping.
Get acquainted with our tours to Georgia and visit other no less unique sights of the country!
Tours to Armenia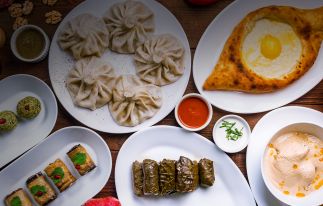 Other Travel Articles
Thank you! You have succeeded your payment. Our tour coordinator will contact you the nearest working