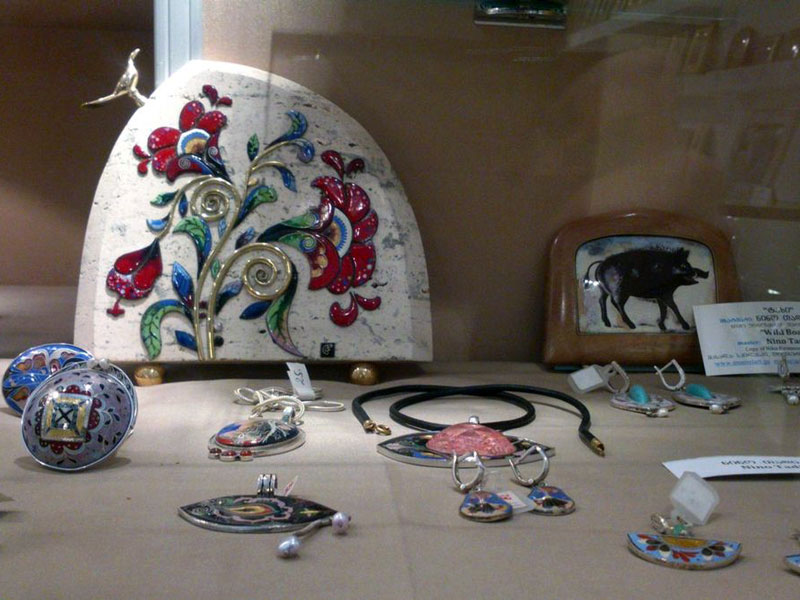 The art of cloisonné enamel has developed in Georgia since ancient times and has become an integral part of Georgian culture. This branch of art in the Georgian language is called Minankari. The art of Minankari was borrowed from Byzantine masters. One of the richest collections of Georgian and Byzantine enamel works is kept in the Museum of Fine Arts in Georgia. The masterpieces of cloisonné enamel mainly refer to the Middle Ages, as the technique of Minankari was originally owned by the iconographers and was used to paint only icons and crosses. Later the Minkanari had firmly integrated into everyday worldly life. Masters with the use of cloisonné enamel technique produced various silver and gold jewellery: pendants, earrings, rings. The enamel luster, rich purple and deep azure do not leave anyone indifferent until now.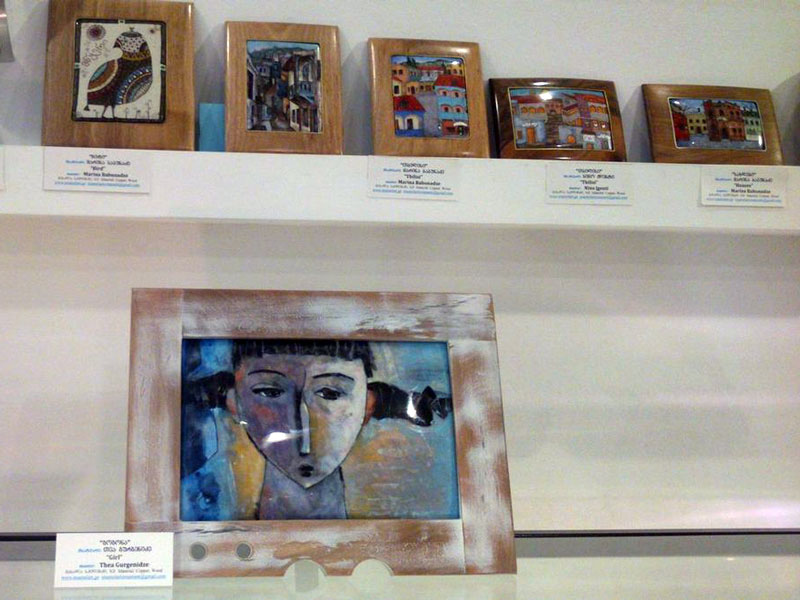 The heyday of the Minankari art in Georgia took place during the 10th-15th centuries, but unfortunately, later it almost ceased to exist. Today, the country hosts a variety of cultural and social activities for the revival of lost traditions and Minankari skills. The gallery of cloisonné enamel "Ornament" is one of the main institutions that help to preserve and promote the traditions of Minankari jewelry art. "Ornament" gallery was opened in 2001. It is the only specialized institution of cloisonné enamel art, dedicated to the restoration and revival of Georgian enamel art traditions and its integration into the global culture. Professional artists of the gallery are leaders in the art of Minankari through design and high quality. The gallery features works in a variety of topics: exquisite jewelry, modern interpretations, and copies of old Georgian and Byzantine icons, which can be purchased by anyone. "Ornament" gallery is also famous in the artistic circles due to its workshop. Many people from different corners of the world especially come to the capital to learn and examine the techniques of Minankari at the workshop. The gallery constantly hosts exhibitions, seminars and masterclasses dedicated to the popularization of the Georgian enamel.
Address: Irakli II Str, Building 7
Tel: (+995 32) 2 93 64 12
Opening hours: 11:00 – 20:00
Get acquainted with our tours to Georgia and visit other no less unique sights of the country!
Tours to Armenia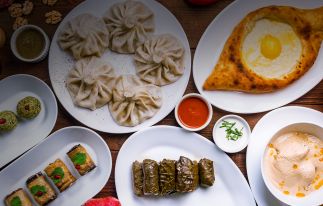 Other Travel Articles
Thank you! You have succeeded your payment. Our tour coordinator will contact you the nearest working