Georgia welcomes you on its hospitable land. Your trip will pass through the most picturesque places. Your days be spiced with tasty dishes of national cuisine and traditional Georgian wine. Besides of the sightseeing Georgia may offer you some new ideas on how to spend interesting holidays.
Entertainment in Georgia: Wineries
Wine in Georgia is a national treasure and a visiting card of the country. Georgian wine is really unique. Sweet grape of the fertile lands and traditional production technologies is the secret of deep aroma of the drink. In many regions people still use the ancient technology of production and storage of wine in special jars kvevri buried in the ground. The wine is stored in the ground for about 4 months and then poured into bottles.
Tourists mostly visit Georgia for wine tours and visit all the most popular regions of winemaking. But if your tour does not pass through the wine regions of Georgia, you can take a mini-tour about wine bars. In Tbilisi, and in all cities of Georgia there is a huge number of interesting wine bars.
Shardeni Street in Tbilisi is famous for its numerous pubs, wine bars, nightclubs and restaurants. People gather here in the evening, and you can hear the noise till sunrise. The most remarkable thing about wine bars are interesting inscriptions on windows and walls. They immediately attract attention and you can hardly pass by.
Entertainment in Georgia: Enjoying nature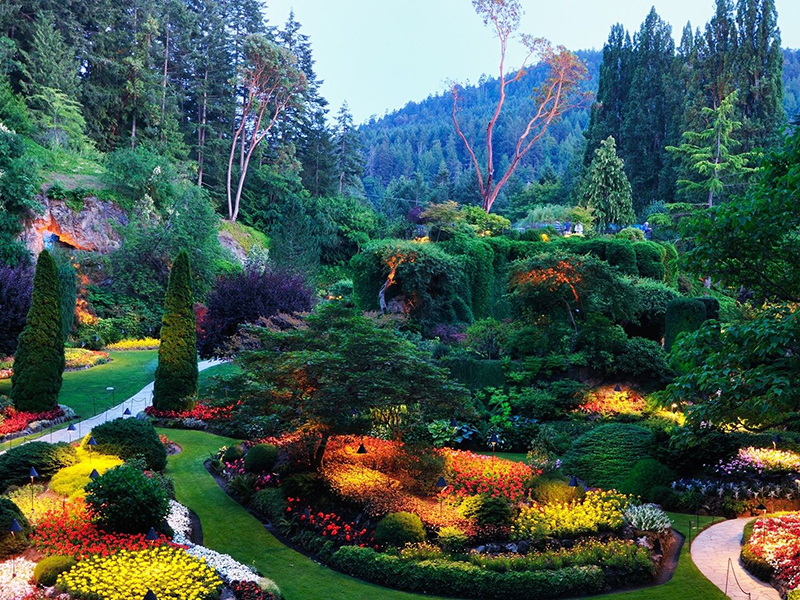 The nature of Georgia is rich and diverse. For one trip you can see the rainforests, rocky coasts of the sea, mountain rivers and clear lakes, stormy waterfalls, snow-covered mountain ranges, dense coniferous forests and fertile valleys. The country is an ideal place to get closer to nature and enjoy it.
In Georgia there are many directions where you can spend your holidays in nature. The choice depends on the season. The most popular destination in the summer months is the Black Sea beaches. Batumi botanical garden is a real tropical paradise on the beach. The huge territory of the park is divided into 9 floristic departments with over 5 thousand plants from Australia, New Zealand, Mexico, etc. Walking through the park you can find yourself in a huge bamboo forest and in the next minute you will see the Japanese cherry orchard, the blue eucalyptus alley and the palm grove.
Without leaving the capital, you can spend a wonderful time in the Tbilisi Botanical Garden. The park is located in the heart of the city, to the south of the Sololaki ridge. On the territory of 128 hectares there are more than 3500 kinds of rare plants. There are not only wild plants, but also well-groomed alleys, artificial waterfalls and fountains.
The whole territory of Georgia is a huge park, and no matter where you are, you are sure to find a picturesque to enjoy nature.
Entertainment in Georgia: Parks and attractions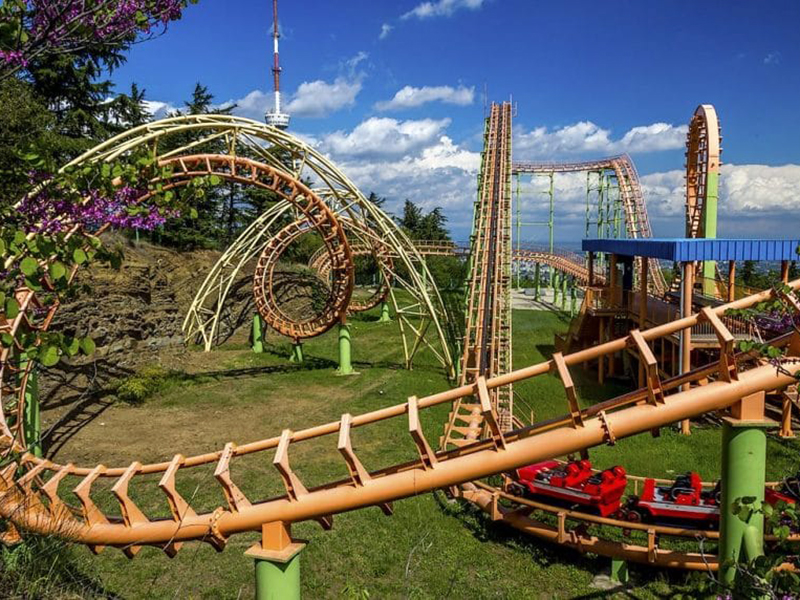 For an interesting family holiday you can spend time in one of the parks of Georgia. The most popular park in Tbilisi is Bombora park on Mtatsminda Mountain. A bright, interesting and non-standard amusement park will immediately take you to another world with upside-down houses, huge sculptures of fantastic animals and the largest choice of all kinds of attractions and carousels.
For fans of speed there is a motor-park in Tbilisi where you can feel all the power of sport cars and there is no speed limit. International motor-park Rustavi is a professional track for pair races, karting, drifting, national championships and club races.
Entertainment in Georgia: Active sports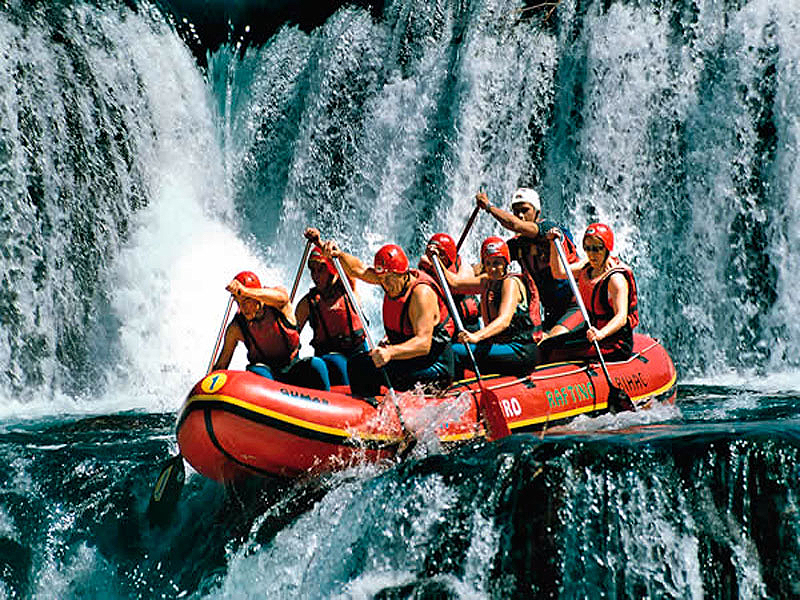 Recently more and more resources are invested in the development of active and extreme recreation in Georgia. Due to unlimited potential and natural features, all kinds of extreme tourism are actively developing in the country like rock climbing, paragliding, rafting, riding quadricycles in the mountains, freeriding in ski resorts and much more. By the way, for climbing and paragliding, there is no need to go to the mountains. In the resort towns with picturesque nature, paragliding and a breathtaking bird's eye view are organized.
Rock climbing is also available in Tbilisi. The Tbilisi Botanical Garden has a special sector for rock climbing. It's always pleasant to have a chance and combine outdoor recreation with extreme sports.
Entertainment in Georgia: Cultural life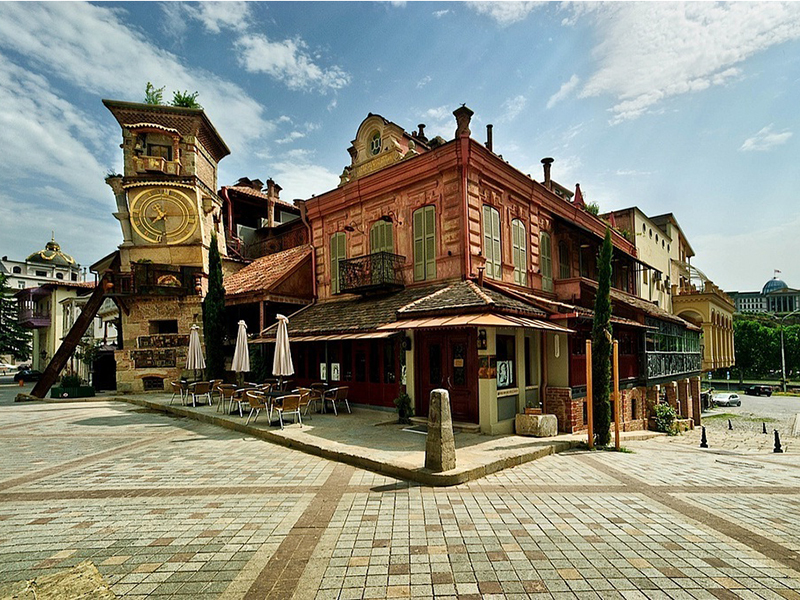 Let's spend the last days in Georgia with an interesting cultural program. The cultural tour should be definitely started with the puppet theater after Rezo Gabriadze, Tbilisi. There is a unique building in the Old Town. The tower of the theater reminds us a shoot from a fairy tale. It seems that a little wind will make the tower collapse. Still, it stands firm. Every day, at a certain time the dolls from the balcony come out to perform a little show. Mini presentation always has a lot of spectators.
For amateurs and connoisseurs of contemporary art, the Movement Theater in Tbilisi will be a wonderful discovery. It is an atmospheric theater with a unique mixture of movement and music. The performances are non-standard and interactive. The guests at any moment can become a hero of the performance. Jazz, tango and ballet evenings are often organized in the theater.
Choose the Tour to Georgia you like most and tour-operator MyGeo will organize your amazing Holiday in Georgia. Travel to Georgia with MyGeo!
Tours to Armenia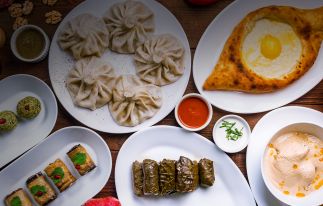 Other Travel Articles
Thank you! You have succeeded your payment. Our tour coordinator will contact you the nearest working