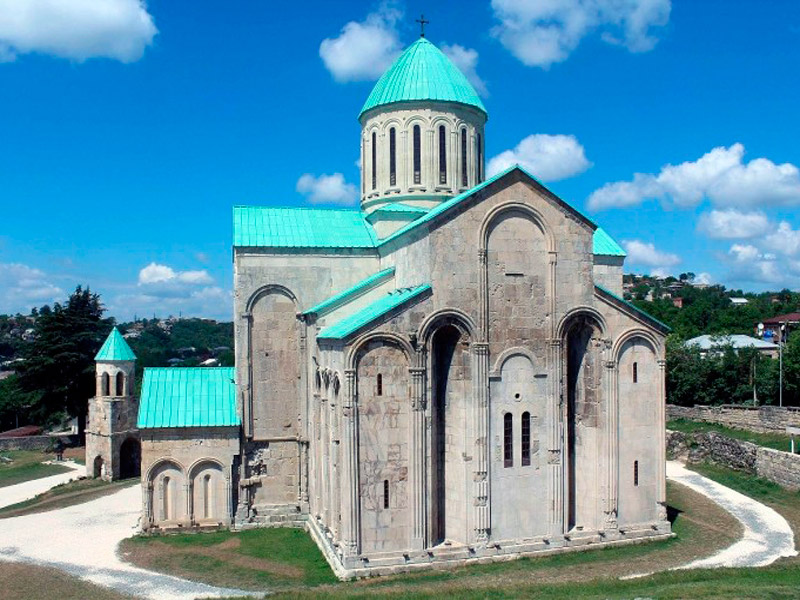 Bagrati Cathedral is an ancient Georgian architectural monument in Kutaisi, towering over the city on the hill of Ukimerioni. It was built in the 10th-11th centuries under the rule of Bagrat III (975-1014), the first king of the united Georgia. According to the inscription on the north wall, the cathedral was consecrated in honor of the Assumption of the Virgin Mary. Possessing architectural and artistic merit, the cathedral occupies a special place in the history of Georgia. Historically, it is a symbol of united Georgia. In 1692 the cathedral was captured and destroyed by the Ottomans. Bagrati was once richly decorated with murals and mosaics representing the masterpiece of medieval Georgian architecture.
Since 1994, Bagrati Cathedral is on the UNESCO World Heritage List together with the Gelati Monastery. In 2009, the Georgian government began reconstruction works of the church. In August 2009, Kutaisi archaeological expedition during excavations discovered a tomb on the territory of Bagrati Cathedral, where a large number of gold earrings, rings and other accessories had been found.
Bagrati Cathedral has become the hallmark of Kutaisi: it is perfectly visible from any corner of the city due to its location on a hill.
Get acquainted with our tours to Georgia and visit other no less unique sights of the country!
Tours to Armenia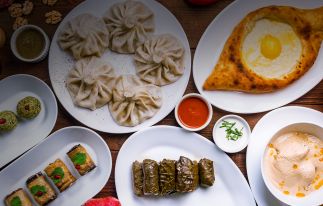 Other Travel Articles
Thank you! You have succeeded your payment. Our tour coordinator will contact you the nearest working