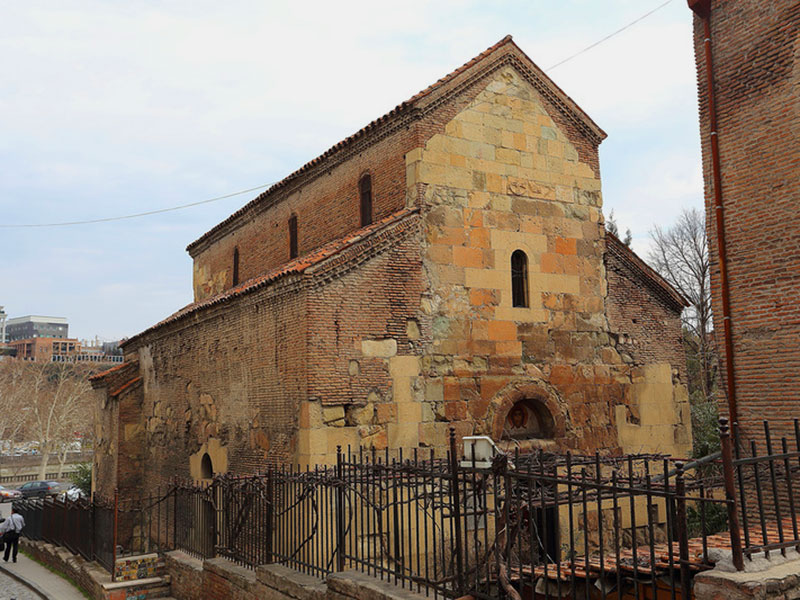 The Anchiskhati Church or the Church of the Virgin Mary is located in the northern part of the Old City and is considered the oldest temple in Tbilisi and the second oldest one in Georgia. The temple got his name in the 17th century, after the icon of the Savior was transferred to the church from the Anchii Cathedral.
The church was built in the VI century by the order of the king of Iberia Dachi Ujarmeli, who made Tbilisi the capital of Georgia. Initially, the basilica was built of yellow tuff, but in 1958 the church was restored with an ordinary brick. The church has three entries and only one door is open. The temple is always dark and the atmosphere is mysterious. The walls are covered with frescoes and paintings.
The temple was repeatedly destroyed by the Turks and Persians and every time it was restored. In the XVII century, the church was altered, a vault was added to the church, a bell tower and a dome was built. The paintings of the church belong to the XIX century.
In the Soviet period, almost all the churches were either closed down or converted to prisons. The Anchiskhati church was converted into a museum of handicrafts. Every year on September 21, the church celebrates the Nativity of the Blessed Virgin.
Get acquainted with our tours to Georgia and visit other no less unique sights of the country!
Tours to Armenia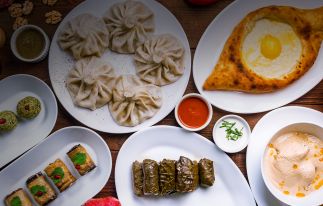 Other Travel Articles
Thank you! You have succeeded your payment. Our tour coordinator will contact you the nearest working