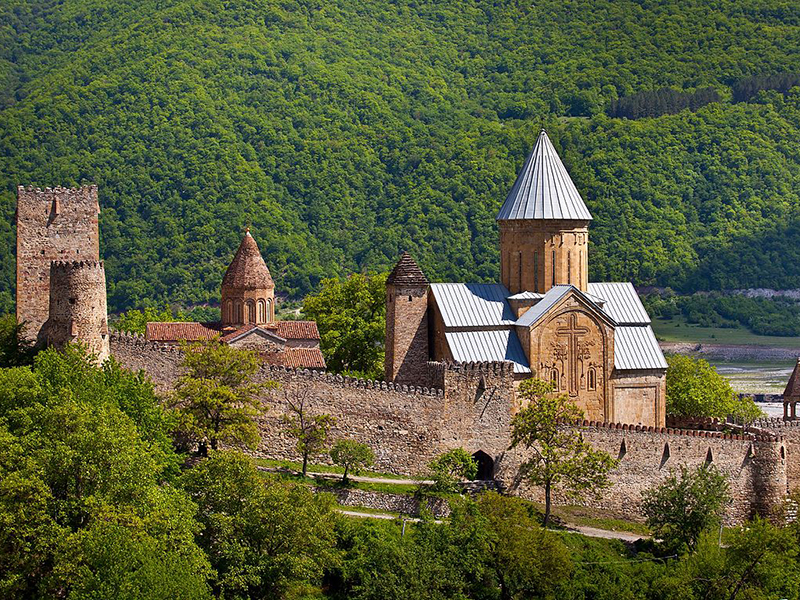 Ananuri Fortress is located 66 km away from Tbilisi, near the town of Ananuri. The exact date of its construction is unknown. One of its parts was built in the XIII century. Ananuri Fortress was first mentioned in 1720. It became known outside of Georgia after the Russian poet Alexandr Pushkin's visit.
The walls of the fortress are kept in excellent condition. There are several towers, temples and a tower with a pyramidal roof on the territory of the fortress. The towers have stairs and floors.
The main historical monument of Ananuri is the Assumption Church built-in 1869. The outer walls of the temple are richly decorated with ornaments. This is one of the rarest temples of that time, decorated with a vine and ornaments in the form of a cross. The inner walls are decorated with frescos that are partly preserved.
One of the main attractions on the territory of Ananuri Fortress is the Jinvali water reservoir. In summer it is allowed to swim there and sunbathe on the beach.
In 2012, Ananuri Fortress and all buildings on its territory were included in the UNESCO World Heritage List.
Get acquainted with our tours to Georgia and visit other no less unique sights of the country!
Tours to Armenia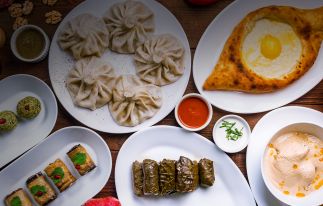 Other Travel Articles
Thank you! You have succeeded your payment. Our tour coordinator will contact you the nearest working