"Exciting, mesmerizing, soothing, tasty and full of mysteries" – these are the words with which tourists and visitors describe Georgia. Its history, culture, food, people and land – everything is incredible. For fans of extreme tourism, Georgia is a perfect place. The man took care of creating the infrastructure which meets all modern international standards while nature has all the necessary conditions: high snow-capped peaks, picturesque canyons with fast mountain rivers, evergreen forests, alpine ecosystems, tropical beaches with palm trees, cliffs and mysterious caves. This small, but extremely proud mountainous country, like a precious stone at the crossroads of Europe and Asia, attracts travellers to conquer its peaks and unexplored land!
Recently, the British newspaper "The Telegraph" named Georgia among the top 10 countries for adventure tourism in the rating of "10 extreme directions that you have not to hear anything about." Georgia took the 5 th place in this list.
Well, do you want to learn more about the most popular options for adventure tourism in Georgia? Then go ahead!
Adventure Travel in Georgia: Ski Resorts
"The only freedom can be attained in the mountains" – if this statement appeals to your soul, Georgian peaks are awaiting you. There are 5 major ski resorts: famous since the Soviet times Bakuriani, Gudauri, Mestia, Tetnuldi, Hatsvali and Adjarian Goderdzi.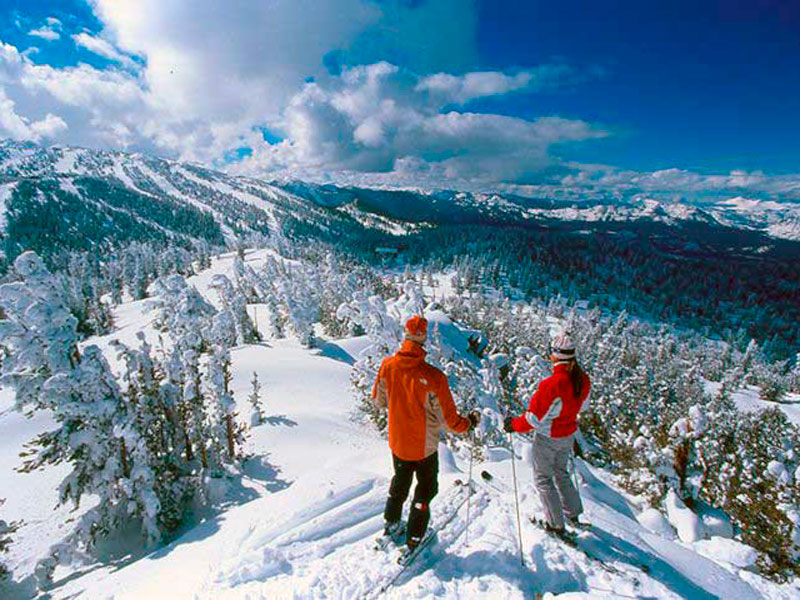 The ski resort of Bakuriani is located in Borjomi region at an altitude of 1700 meters above sea level. Back in the Soviet times, the resort was designed to prepare sportsmen for the Olympic Games. Today Bakuriani is a ski resort equipped with modern infrastructure. For skiing and snowboarding, there are available 17 km of trails and 14 lifts. Bakuriani has located 29 km from Borjomi in 1700-2500 meters above sea level in the subtropical zone. Snow cover remains here for 4-5 months. It is a winter sports centre of international importance, which meets Olympic standards and just a real paradise for ski lovers. Many international athletes come here to practice their skills. Bakuriani is also an excellent place for children to make their first steps in winter sports and a perfect place for a winter family vacation! Cableways, ski jumps, ski trails, cross-country skiing, horse rides, horse-drawn sleighs, and snowmobiles – all this can be found in Bakuriani.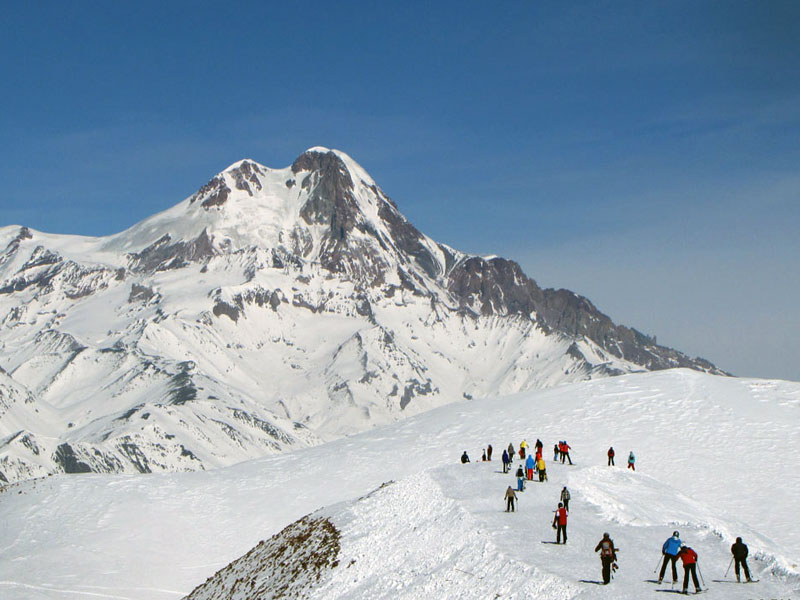 Gudauri – ski resort located on the southern side of the Caucasus Mountains plateau in Georgia, 2200 m above sea level. Gudauri has about 60 km of trails with different difficulty levels, matching the highest international standards. For professionals, there are slalom slopes, giant slalom, super giant slalom and speed slopes. All tracks are certified. Gudauri is also known for its capacity for freeride down the virgin slopes. Deep snow and a lack of stones, as well as low risk of avalanches, have made Gudauri a Mecca for freeriding. The area of winter sports is situated between the heights of 1,990 and 3,279 m. The average height of snow cover on the slopes can reach up to 2.5 m. Comfortable hotels of Gudauri offer all the necessary facilities for the organization of regional and international conferences, exhibitions, seminars, and workshops. Gudauri is a rapidly developing resort, which offers opportunities for outdoor activities in the mountains, fantastic views, amazing colours, festive atmosphere.
For those who want to spend an active holiday in Gudauri, we offer our Ski Tour to Georgia.
Adventure Travel in Georgia: Paragliding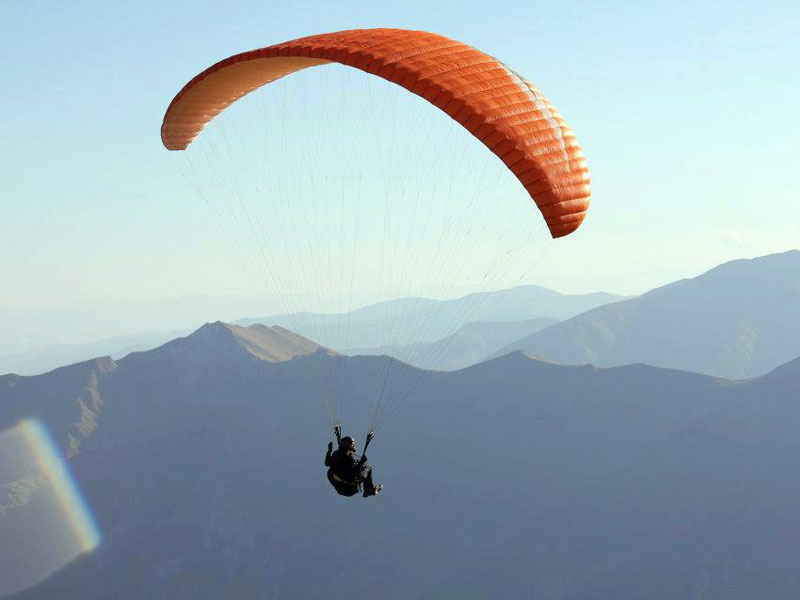 Paragliding is a new stage in the development of tourism in Georgia. Where else if not in this mountainous country it is worth to try paragliding and feel like a bird hovering over the mountains experiencing the adrenaline of free flight. The flight will surely be remembered for a lifetime. Among the tourists and beginners most widespread are tandem flights, which last 20-30 minutes. For tandem flights, a special double paraglide is used, designed for two – the instructor and passenger. Each has its own wiring harness to control the paraglide, and if you want you can take control over the flight.
Tandem flights are carried out both near Tbilisi, Batumi and in the mountains – in Gudauri, Kazbegi, Bakuriani, Svaneti. If paragliding was not previously included in your tour, we advise you not to delay it to the last day, as the flight is very much dependent on the weather: if the weather is non-flying, for the sake of your own safety, it will have to be postponed. All you need is to dress warmly and, of course, do not forget to pick the camera.
Anyone who wants to experience the inexpressible emotions of flying in Georgia, we offer our Paragliding tour to Georgia.
Adventure Tourism in Georgia: Rafting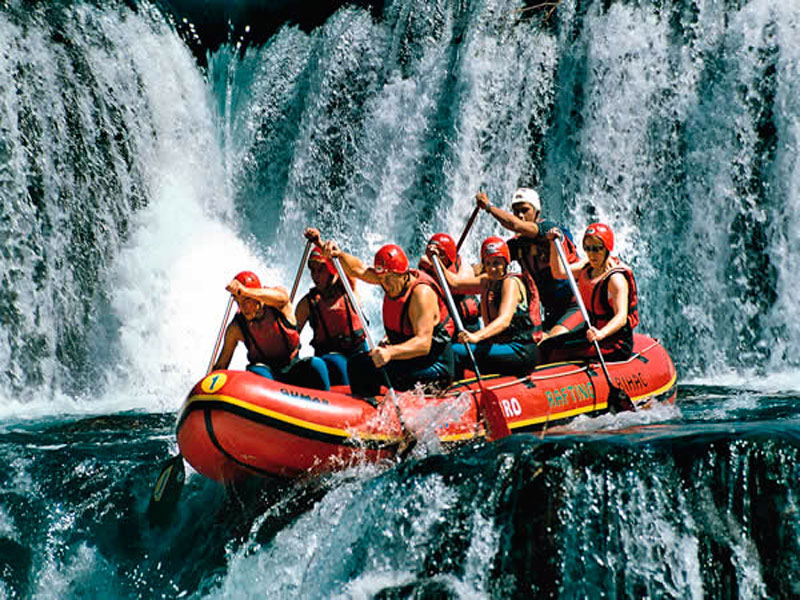 Georgia is a country which provides almost every opportunity to practice nearly all kinds of extreme sports, including rafting. The country has the necessary "infrastructure", created by nature itself: the mountains, the rocks and, of course, turbulent, fast mountain rivers! This extreme sport became popular in the 1980s. Rafting in the Georgian language is called "Jomardi". The main principle of rafting is to descend with the flow of the turbulent river, using inflatable boats, which, as a rule, can accommodate up to twelve people, depending on the type of boat. Rafting season in Georgia starts in April and lasts till the end of October. There are several categories of rafting, depending on the complexity of the river – class I is the easiest, while class IV can be life-threatening for an unprepared person. The rivers in Georgia offer opportunities for almost all rafting categories – from amateur to professional level. So if you are interested in rafting, it is advisable to firstly discuss security measures with a rafting operator before registering and verify the qualifications of instructors and you can go ahead taming rampant mountain rivers!
Adventure Tourism in Georgia: Climbing and Trekking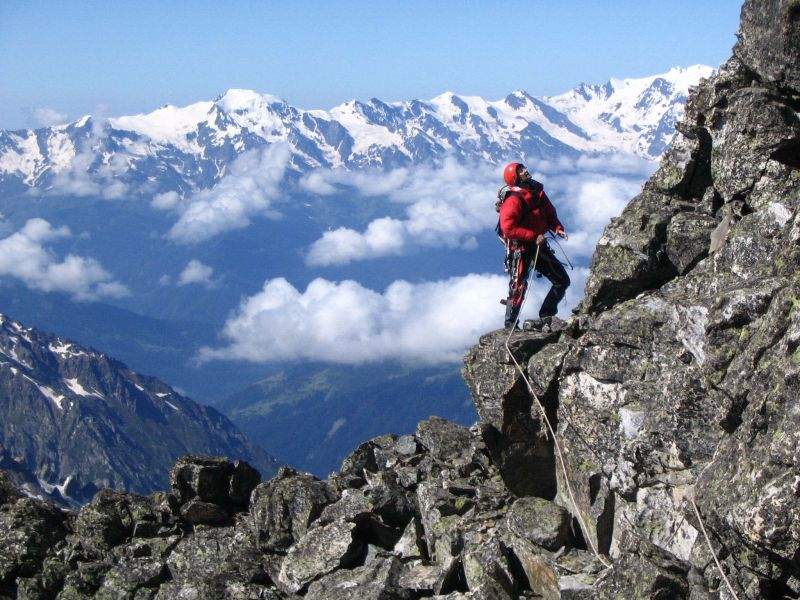 Georgia, thanks to its geographical position on the Caucasian Range, offers a wide choice for adventurers and lovers of extreme sports. The country is ideal for fans of mountaineering and trekking. If you also think that only mountains can be better than mountains, then you should probably visit the country!
Regardless of the venue, rock climbing is a physically and mentally challenging sport that will test your mental balance, along with endurance and agility. Knowledge of the correct technique and the availability of equipment necessary for the ascent are of crucial importance. You must be in good shape to start climbing.
The following mountains are popular among the most adventurers: Ushba (4710m), Shkhara (5201 m) and Kazbegi (5068 m).
Ushba dressed in snow and glaciers is a steep hill with two peaks – the North and South Peak. From the perspective of mountaineering Ushba is considered as the most difficult for an ascent and is registered as one of the most challenging peaks in the world. Both peaks have complex routes with steep rocky, icy and snowy areas, which make climbing a very serious task that requires excellent physical shape and experience in mountaineering.
Shkhara is the highest peak in Georgia and the second highest peak in the Caucasus after Elbrus. Shkhara on Svan dialect means "nine" because it has nine peaks. This mountain thrills the alpinists from around the world and offers a huge variety of intensive climbs.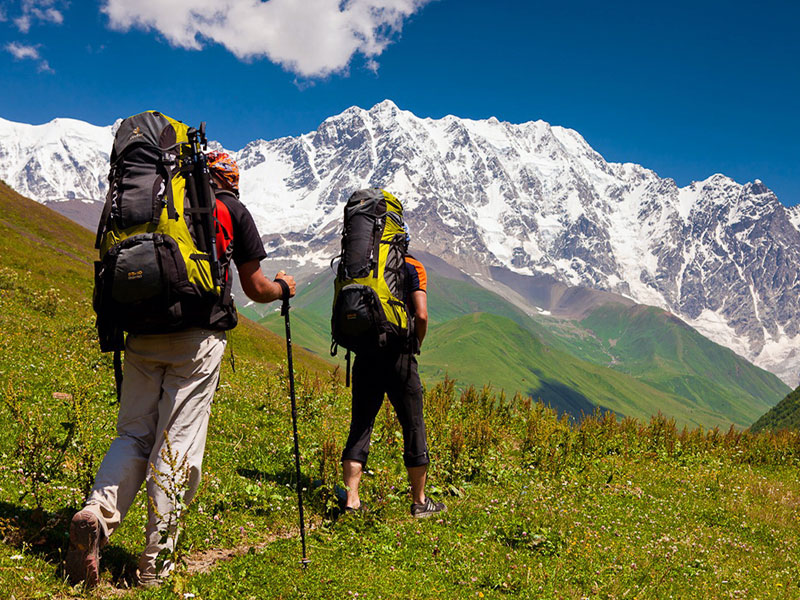 Kazbek – one of the highest and most beautiful peaks of the Caucasus, is located in the eastern part of the Central Caucasus in Georgia. Great and decent, sometimes cranky, even wild, Kazbek is one of the most important areas for rock climbing and trekking in the Caucasus. The native name of this mountain is Mkinvartsveri – in Georgian means "ice peak mount".
Kazbek is a mythological mountain. There are a lot of fairy tales, legends and interesting historical facts about the mountain. The ancient Greek legend has it that when Zeus punished Prometheus God for giving the fire to mankind, he was chained to the rocks of Kazbek and the raven pecked his liver.
Climbing Kazbek is most popular among tourists and beginners, as technically this is quite an easy route, especially if you are accompanied by qualified guides.
In this article, we have tried as much as possible to briefly introduce the main adventure tourism destinations in Georgia. If you have the desire to try one or another form, please contact us and we will arrange for you a tour full of adrenaline and excitement!
Do you want to get a lot of adrenaline and take part in climbing and rafting? We have great news for you! We created an Adventure Tour to Georgia, which includes many exciting options for active holidays.
Choose the Tour to Georgia you like most and tour-operator MyGeo will organize your amazing Holiday in Georgia. Travel to Georgia with MyGeo.
Tours to Armenia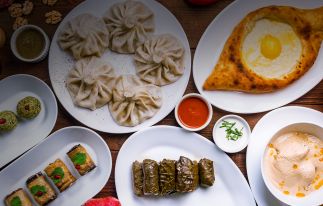 Other Travel Articles
Thank you! You have succeeded your payment. Our tour coordinator will contact you the nearest working