While travelling to any foreign country the first thing a tourist takes care of is mobile communication, which will provide access to the Internet and connection with relatives and friends. Like any other civilized country, Georgia provides high-quality mobile communication. Upon arrival in the country, you can activate roaming, but if you want to use the mobile services at low prices, you should definitely choose one of the local mobile communication providers. Despite the fact that there are only three mobile operators, tariffs for mobile communication is quite low. In Tbilisi, all mobile operators support 4G, in other cities 3G is available. Today, we will provide you with detail information about the mobile operators in Georgia and all their offers: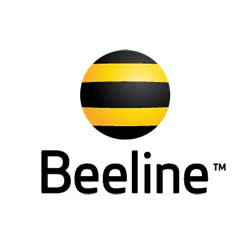 Mobile communication in Georgia: Beeline
Beeline mobile operator is the most popular one among Russian-speaking tourists since the operator is familiar to residents of the CIS countries. Currently, Beeline offers the following tariff plans.
Simple. The tariff offers simple communication at the lowest prices, both within the network and with other operators in Georgia.
Click. Click tariff plan offers fast 4G internet at a low price, as well as special rates for local calls.
Beeline SIM card can be purchased at any Beeline service centre of Beeline.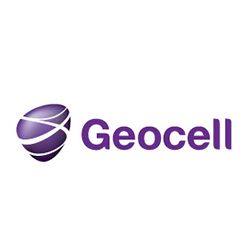 Mobile communication in Georgia: Geocell
Geocell mobile operator offers several tariff plans, but for the Russian tourists, it will be difficult to figure out which one is more suitable. You'd better consult before activating new tariff noting what is more important for you in mobile communication. In the service centres, you can buy a SIM card and recharge.
Bucket METI. The tariff offers affordable prices for both calls and the Internet.
Tariff Globusi. The tariff plan offers affordable prices for international calls.
Georgia, USA, Canada – 5 tetri / 1min
Armenia, Ukraine, Russia, CIS, Turkey – 20 tetri / 1min
Azerbaijan, Europe, Asia (Iran, China, Israel, India, Pakistan, South Korea, Singapore, Hong Kong), Australia, South Africa – 30 tetri / 1min
Tariff 1-12. Low prices within the network and local calls. Code for the activation of tariff plan *122*1#OK.
1 tetri within a network
12 tetri for other operators of Georgia
International discount. The tariff plan offers only 38 tetri for international calls. Countries that are not included in this list are listed here.
You can check out all the tariff plans available on the official website of GEOCELL.
For quick access to the Internet at affordable prices, the mobile operator offers several tariff plans, which can be activated directly from the website.
Internet plans:
Unlimited Facebook

Activation – 20 tetri

Plan costs – 20 tetri / 1 day

Unlimited Opera Mini

Unlimited Internet for mini.opera.com

Activation – 20 tetri

Price – 20 tetri / 1 day

Social networks pack

10 MB per day,

Activation – 20 tetri

Price – 20 tetri / 1 day

Unlimited Odnoklassniki

Activation – 20 tetri

Price – 20 tetri / 1 day
Internet package for your smartphone
70 MB – 0.50 GEL
Address of the head office: Tbilisi, Right embankment, Gotua 3 st
Website: https://geocell.ge/en
Operator codes 577, 593, 555, 558, 557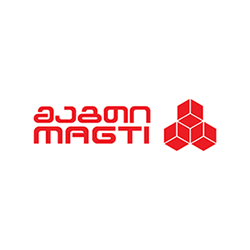 Mobile communication in Georgia: Magti
The mobile operator provides better coverage across the country. In addition, the operator offers the fastest internet and cheap internet tariffs. online rates.
After activation, you are automatically connected to the tariff Zero + (free calls within the network for 0 tetri Internet/first 7 days, 0 tetri per SMS/first 7 days).
SIMPLE 25 tariff plan. Unlimited calls to all numbers in Georgia
1000 MB internet (after using 1 GB, the price for 1 MB is 1 tetri)
Unlimited SMS / MMS
Package price 25GEL / 30days
Tariff MY WORLD. Low-cost international calls to 15 countries (Austria, the USA, Belgium, Germany, United Kingdom, Spain, Israel, Cyprus, the Netherlands, Russia, Greece, France, Sweden, China). Price for calls 15 tetri / 1min. Activation costs 1 GEL. To activate the tariff you need to send ok to the short number 2215.
Internet rates
JanGBadi. Package includes 1000 MB of the Internet and 1000 SMS.
Activation *173#OK
Cost 3GEL / 7 days
Standard internet packages
Activation *111#OK
3 GEL – 500MB
5 GEL – 1000 MB
7 GEL – 2000 MB
10 GEL – 4000 MB
15 GEL – 6000 MB
30 GEL – 15000 MB
150 GEL – Unlimited Internet
Unlimited Internet
Activation *117#OK
Tariff Rate 10MB – 20tetri / 1day, 70 MB – 50tetri / 1day.
All prices are presented in GEL. Learn the actual exchange rate of GEL on the website while visiting the country.
Choose the Tour to Georgia you like most and tour-operator MyGeo will organize your amazing Holiday in Georgia. Travel to Georgia with MyGeo!
Tours to Armenia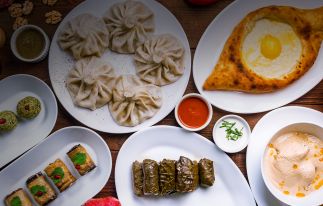 Other Travel Articles
Thank you! You have succeeded your payment. Our tour coordinator will contact you the nearest working