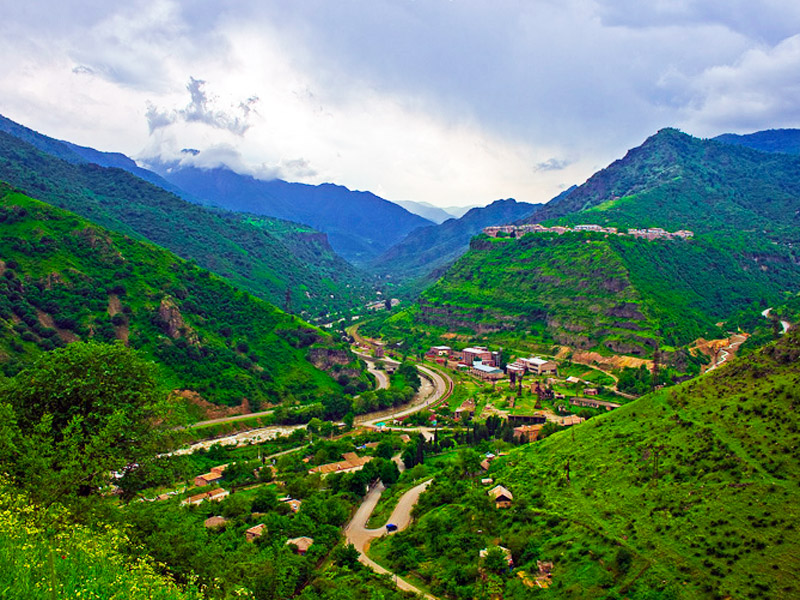 Spending holidays in Akhtala you will have a great time, taste delicious local wine, visit historical and natural attractions, and, of course, improve your health as Akhtala is a great health resort where tourists come from around the world. Despite the fact that there are many resort towns in Georgia, Akhtala is the only one of its kind because of its therapeutic muds. Today we'll share useful and detailed information about holiday in this hospitable resort:
Holiday in Akhtala: Location
The resort is located in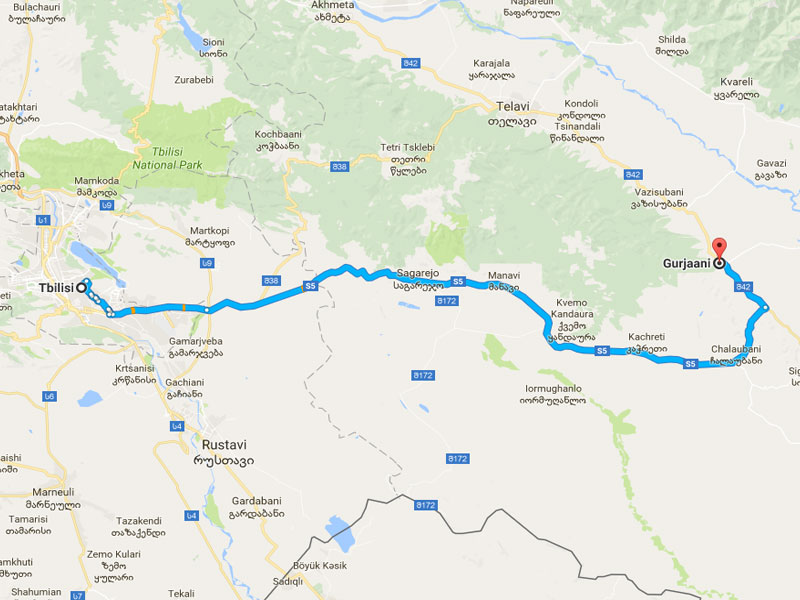 Gurgaani region, in a beautiful valley of Alazani, 122 km away from Tbilisi. The subtropical climate zone and the location at an altitude of 415 meters above sea level are ideal for those who can not tolerate the dry mountain air. Winter here is mild and the temperature is rarely below -2 C °. Summer is not hot, the average temperature is about +24 C °.
Akhtala is a town in Gurgaani region. It is a complex of mud clinics, which are located on the four streets. Gurjaani is one of the largest towns in the region of Kakheti, which is very popular among tourists.
Holiday in Akhtala: How to get there?
You can get to Gurgaani by public transport from Tbilisi. Akhtala resort is located in the city center. Of course, you can rent a car and travel about the country for your comfort.
Holiday in Akhtala: Natural attractions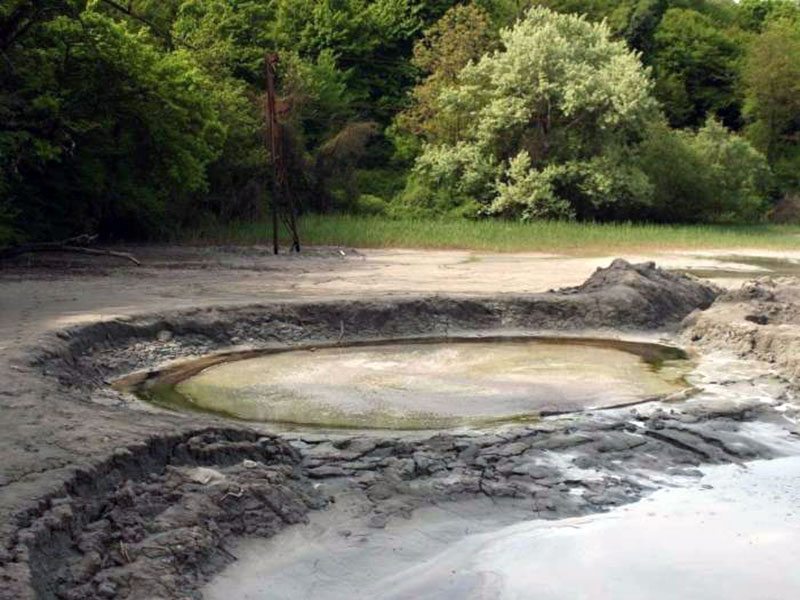 Since ancient times, the place has been known for the therapeutic properties of local mud. In the XVIII century, historians and archaeologists have written about the healing properties of the local nature.
Akhtala mud refers to the type of volcanic sediments that are rich in microorganisms. Local mud has a high concentration of iodine, bromine, lithium, barium, it is rich in methane molecules. In fact, Akhtala mud, due to its composition, is unique in its kind.
Dirt ash-gray color has a liquid consistency, which can be easily applied to the body. Akhtala mud is successfully used to treat a number of diseases:
Diseases of bones and joints, such as arthritis, spine diseases, etc.
Diseases of the peripheral nervous system: sciatica, lumbago, flex
Diseases of the female genital organs, including infertility.
Abdominal adhesions
Inflammation of the prostate gland
Dermatological diseases such as eczema, psoriasis, etc.
The procedures for the treatment of the above-mentioned diseases are offered in all resorts of Akhtala. In addition, there are sanatoriums for adults and children with specific services and leisure for guests. The ideal time to visit the resort begins in April and lasts until December. To feel the therapeutic effect of Akhtala mud, you'll need at least 12 procedures.
Holiday in Akhtala: Where to stay?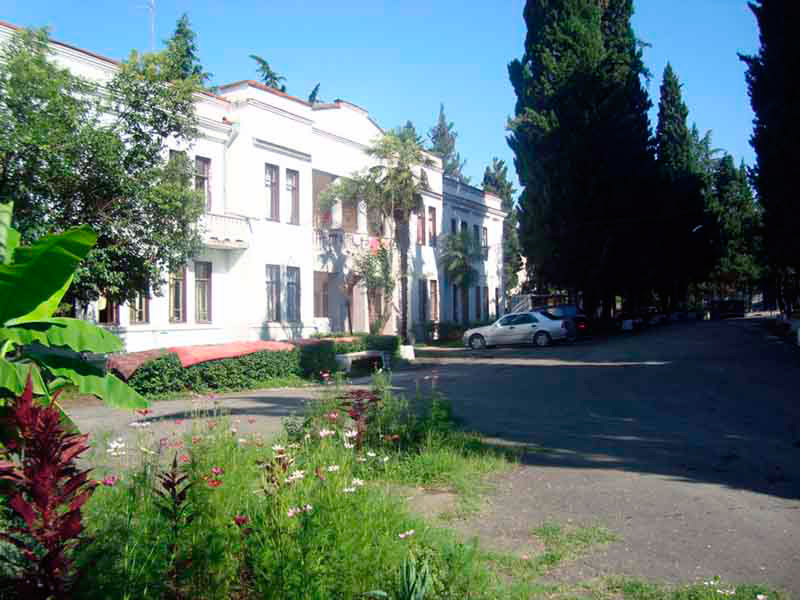 Tourists visiting Akhtala choose "Akhtala" resort. The resort offers a range of services and procedures with Akhtala mud, meals, and sightseeing.
| | |
| --- | --- |
| The treatment | 35 GEL/13€ |
| Economy room | 35 GEL/13€ |
| Standard room | 45 GEL/17€ |
| Extra charge with full board | 35 GEL/13€ |
In addition to the resort, there is a hotel "Rebi" and several guesthouses. Hotel accommodation will cost a bit more expensive, but the level of service and comfort is well worth the money.
| | |
| --- | --- |
| Single room | 70 GEL/26€ |
| Double room | 100 GEL/37€ |
| Triple room | 150 GEL/55€ |
| treatment with mud and massage | 80 GEL/29€ |
Holiday in Akhtala: Attractions
Alazani Valley is a unique natural attraction that captures with its beauty. In addition, Akhtala is famous for its wine: here is cultivated the best Georgian grapes. Visiting Akhtala, it is worth taking a tour to the local wine factories. One of the most popular wineries "Gurgaani", opened in 1929. Popular species of wine "Saperavi" "Ereti", "Kindzmarauli", etc. The village Velistsikhe regularly organizes presentations and wine tasting. The best season for a wine tour is autumn harvest.
After treatment and wine tasting, visit the small church Kvelatsminda (IX century), which is located near the town of Gurjaani. This is the only Orthodox church with two domes in Georgia. Icon of the Archangel Michael is kept in the monastery.
Choose the Tour to Georgia you like most and tour-operator MyGeo will organize your amazing Holiday in Georgia. Travel to Georgia with My Geo!
Tours to Armenia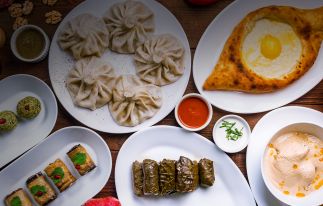 Other Travel Articles
Thank you! You have succeeded your payment. Our tour coordinator will contact you the nearest working