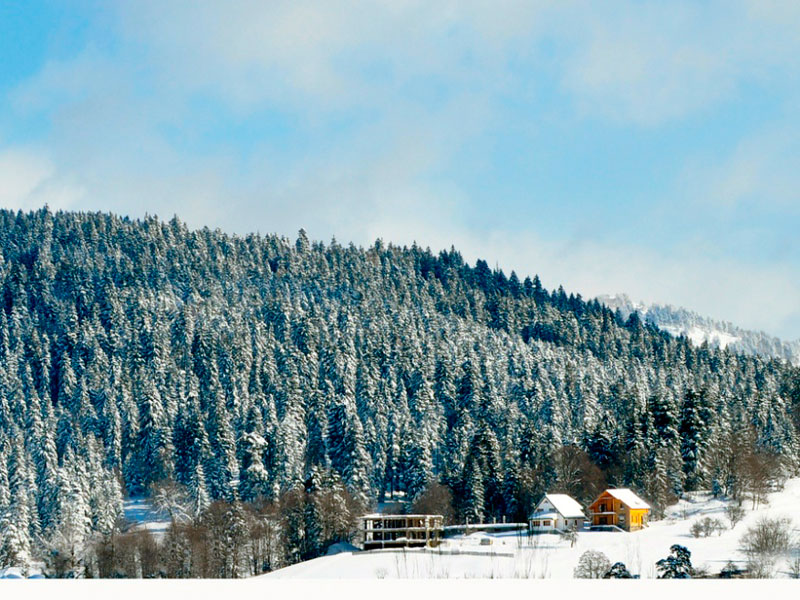 The famous ski resort of Bakuriani is one of the most affordable and decent resorts in Georgia. Not inferior in quality to its European fellows, it is oriented for both fans of outdoor activities and professional athletes. Located just 2-2.5 hours drive from Tbilisi and Kutaisi, Bakuriani is an excellent place for relaxation, regardless of the season. Choosing Bakuriani, you can fully enjoy the crystal-clear mountain-pine air, which will have a curative effect on your body and thanks to well-developed infrastructure and a wide range of entertainments your stay will be remembered for a long time! Cableways, ski jumps, ski slopes, cross-country skiing, horse rides, horse-drawn sleighs and snowmobiles, quad biking, paragliding and helicopters, bars, a bowling alley and spa facilities: all of the above-mentioned entertainments can be found in Bakuriani!
Holiday in Bakuriani: Ski season and Infrastructure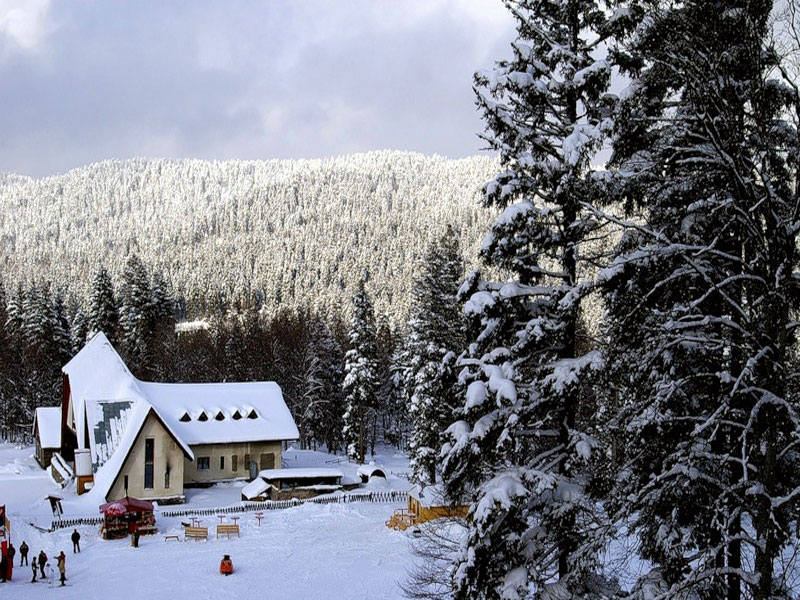 Bakuriani is located 180 km away from the Georgian capital, Tbilisi, at an altitude of 1700 meters above sea level among the mountain peaks of Trialeti, surrounded by a thick pine forest. The climate is mild, transitional from humid maritime to relatively humid continental. Thanks to this winters are not as severe, and the absence of strong winds is another advantage for those who do not like skiing in freezing cold weather. The winter season usually begins in December and lasts until the end of March. The temperature in winter ranges from -6 – 8 to – 12 degrees, average snow cover is 60-65 cm.
The resort infrastructure was developed in the Soviet period. Bakuriani was considered one of the most important training centers for the preparation of the Soviet athletes for the Winter Olympic Games. Since then, thousands of people annually visit Bakuriani, to ski, toboggan, explore the nearby hills and slopes, to practice snowboarding, cross-country skiing or just relax and enjoy the fresh mountain air and breathtaking scenery.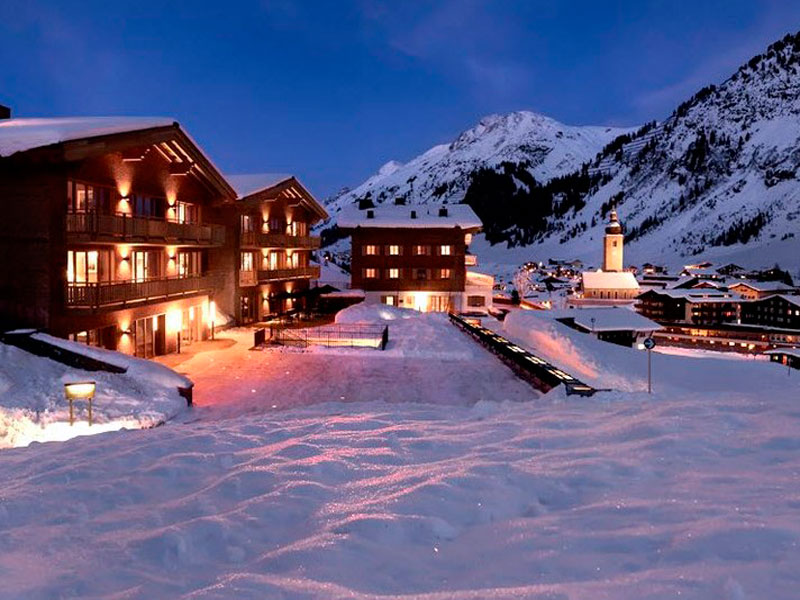 For saturated active winter rest, we recommend planning your holiday for the period from January to the end of March: at this time the snowpack is perfect and is great for all kinds of winter sports. The resort is also an excellent place for children to make their first steps in winter sports.
Now there are five tracks in Bakuriani: Didveli, Kohtagora, Kokhta-2, Bakuriani Park, "25" and Joyland. In general, there are 17 routes of different difficulty levels. There are special tracks for children and beginners.
Holiday in Bakuriani: Technical characteristics of the tracks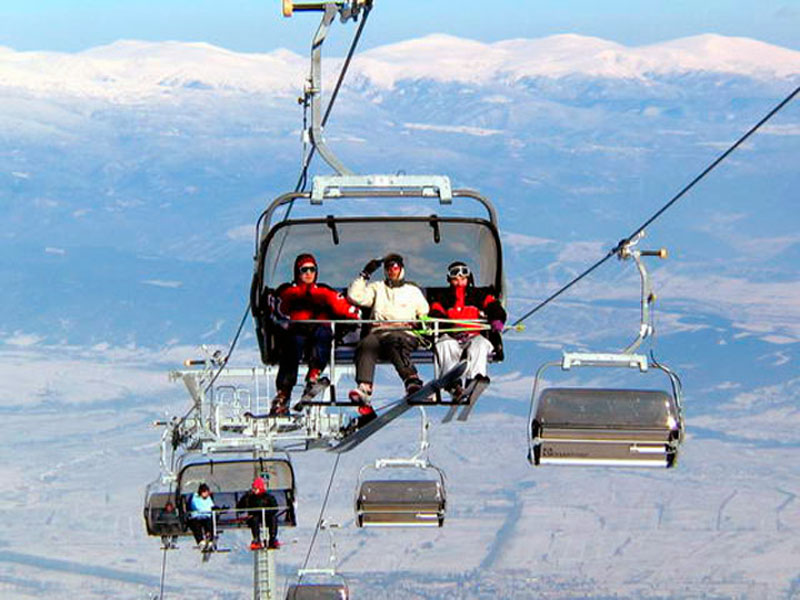 Kokhtagora and Kokhta-2 compose the so-called backbone of Bakuriani: two-stage tracks located at an altitude of 1770 – 2155 – 2270m with a total length of the cableway to 4500 m and maintained by two-seater chair lift and cable car ropeway. There are 4 cable cars for children, the largest of which is 450 m. Both tracks are divided into two parts by the level of difficulty: red and black slopes are located on the top (slope is almost 52 degrees) and are designed for advanced and professional skiers, followed by trails of average complexity, and at the very bottom, on the Plateau with a slope of 10-12 degrees, can be found blue trails specially designed for beginners and children.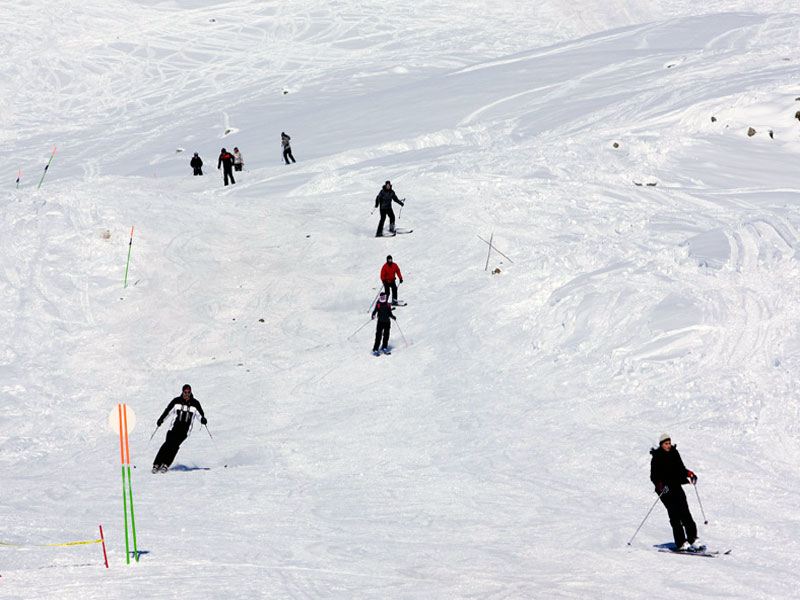 Didveli is the latest modern track, located on the picturesque slopes of the Mount Sakvelo. After the construction of the third cable car in 2012, the elevation difference is from about 1800 to 2700 m. The longest trail stretches for about 4 km. A special gondola lift moving at a speed of 6 m/sec for 8 passengers is at the disposal of tourists. Advanced skiers can go for a ride on very steep and challenging red and black tracks located at the top of the mountain.
"25": advanced skiers and extreme lovers have nothing to do here! The route with a minimum slope is designed exclusively for children and beginners. Experienced instructors are always ready to assist you in the development of skiing. Here you can find sleighs and the "plates", as well as rent horse-drawn sleighs and take a romantic stroll around the neighborhood.
Ski pass prices:
A one-time rise in the yoke 1 GEL
A one-time rise in the cable car 3 GEL
Children's ski lift – 0.5 GEL
Ski pass for 1 day: adults – GEL 30; youth – GEL 20 (8-10 USD)
Subscription for an unlimited use of the lift at Didveli – 25 GEL per day.
Holiday in Bakuriani: Apres-Ski recreation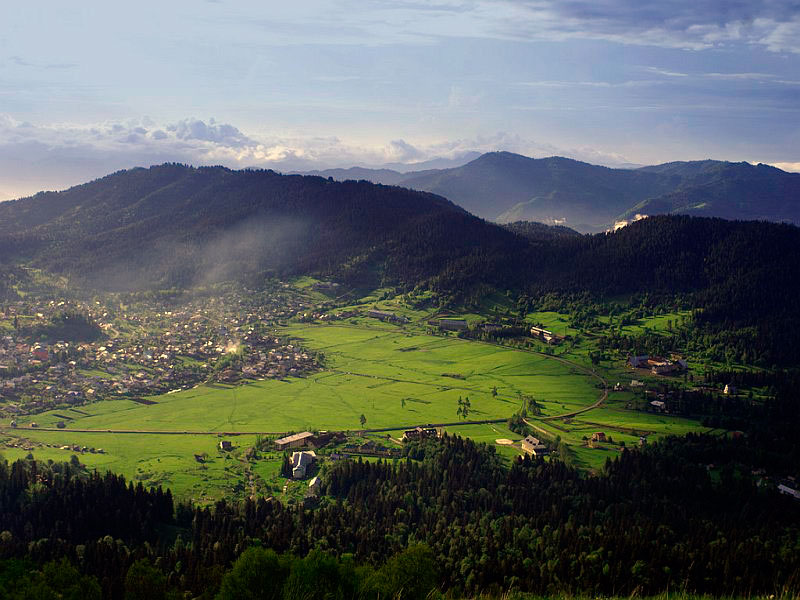 Holiday in Bakuriani is not restricted to winter sport activities. The resort has developed a wide range of entertainment infrastructure: a cinema, a library, a variety of bars and restaurants offering the best dishes of Georgian cuisine, clubs and discos, baths and saunas.
In autumn and summer, Bakuriani attracts lovers of hiking, trekking, and mountaineering. From the daily tours, you can choose to climb the mountain Kokhta (2155 m) or Sakvelo, visit Tabatskura lake, hike to the monastery complex of Timotesubani (XI century), to the mineral springs in Mitabari or to Jvari hot springs. Climbers can visit the gorge of Bakurianitskali. The bottom of the 300-meter canyon is strewn with giant hexagonal crystals 20-30 m in height; on the steep slopes grow wild blackberry bushes. The location of Bakuriani and Borjomi Gorge is also suitable for paragliding, rafting, jeeping, as well as for hunting and trout fishing.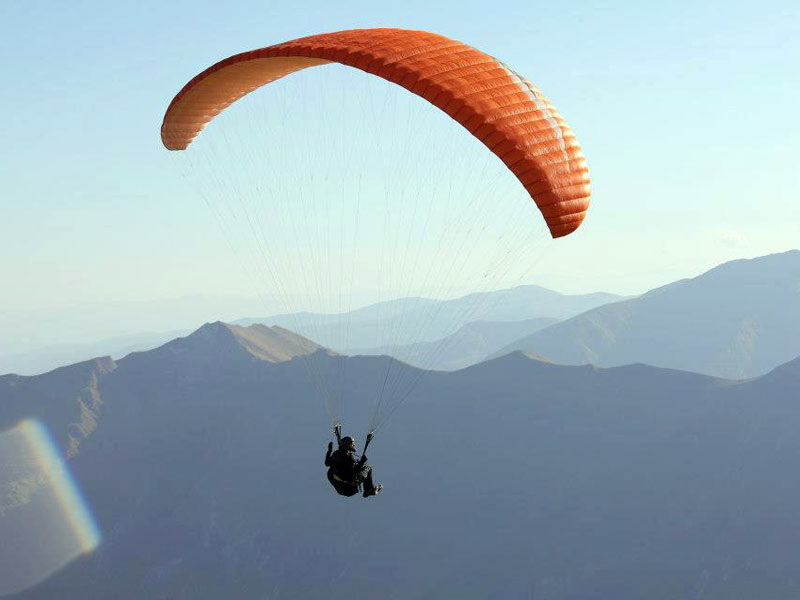 Bakuriani surroundings are also fascinating. You can make a day trip by jeep along the Borjomi gorge, visit Borjomi by a narrow-gauge railway retro-train called "The Cuckoo", or take a tour to Akhaltsikhe and feel the spirit of an ancient culture in the medieval fortress of Rabat. Georgian cuisine, wine tasting and chacha tasting at the fireplace, reading, playing billiards or table tennis are another ways to relax after an active day on the slopes.
Are you dreaming of paragliding? Is it impossible to kill two birds with one stone? Members of the Paragliding Club in Bakuriani can make your dream come true. You will feel the rise of adrenaline in your blood, flying over the forest in modern gliders. The flight is completely safe, as it is carried out directly by your instructor: all you need to do is just to enjoy and soar in the sky like a bird!
Holiday in Bakuriani: Price review
Transport connection Tbilisi – Bakuriani is well developed. Guests can travel by buses, minibusses that leave from Didube metro station or take a train to Borjomi. If you are on a budget, it is advisable to take advantage of group transfer: it is convenient and can save you both time and money.
A taxi from Tbilisi – 160-195 GEL
A taxi from Bakuriani to Borjomi – 25-30 GEL
In recent years, the resort is continuously enriched with new hotels, pensions, and private houses. Here you can find accommodation to suit every taste and budget. A comfortable room in a hotel with all the amenities and breakfast will cost 100-120 GEL. 4-star hotels which meet the European standards will cost about 200-250 GEL with quality full board included in the total price. And finally, you can rent private houses and cottages and negotiate the price on the spot!
Choose the Tour to Georgia you like most and tour-operator MyGeo will organize your amazing Holiday in Georgia. Travel to Georgia with MyGeo.
Tours to Armenia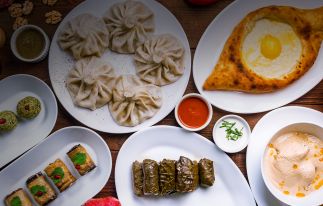 Other Travel Articles
Thank you! You have succeeded your payment. Our tour coordinator will contact you the nearest working