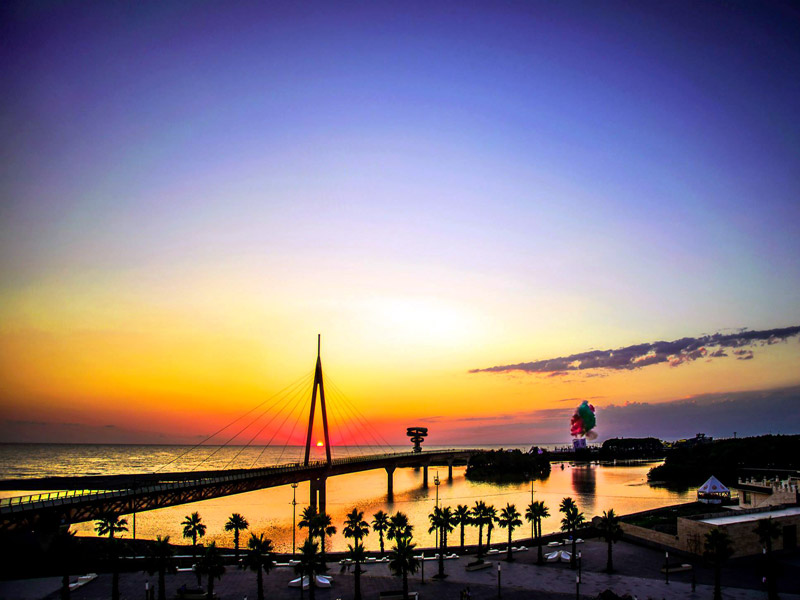 Anaklia is the youngest Black Sea resort in Georgia. Founded only in 2011, today the resort of Anaklia attracts thousands of tourists and young people from all over the world. Today we want to tell you about this modern fast-growing resort, which was originally designed to become the "Georgian Nice". Keep reading and you will learn a lot of useful information about the features of recreation in Anaklia, about hotels, attractions, festivals, and entertainments.
Holiday in Anaklia: History and Natural Features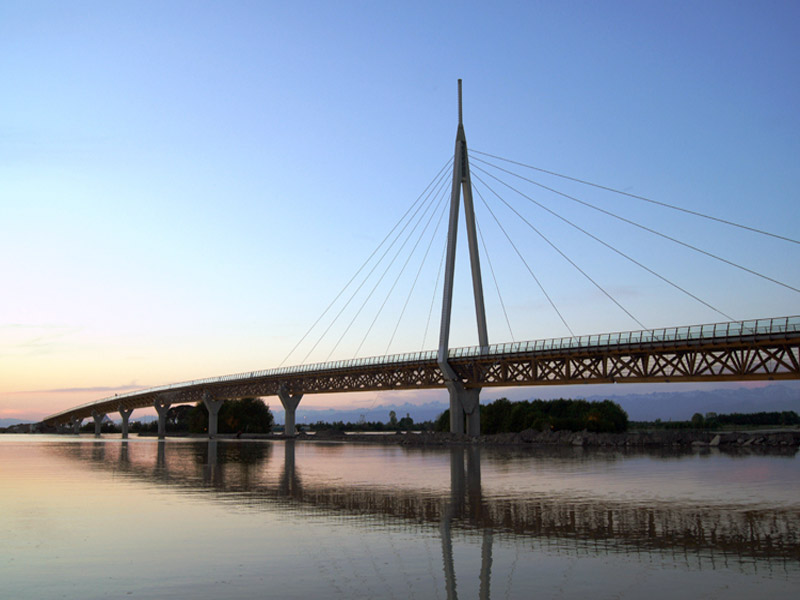 The seaside resort town of Anaklia was founded on the orders of Georgian President Saakashvili in 2011. The president, being an advocate of everything new and modern, wanted to translate his idea into reality: to create a resort on the Black Sea coast that would meet all European standards in terms of service and hospitality. It cannot be said that for 6 years Saakashvili's idea was fully realized, but already today the resort of Anaklia attracts tourists due to its developed infrastructure, sandy beaches, mild climate, and entertainment.
Anaklia is the fruit of the imagination of the Spanish architect Alberto Domingo. It was his idea to change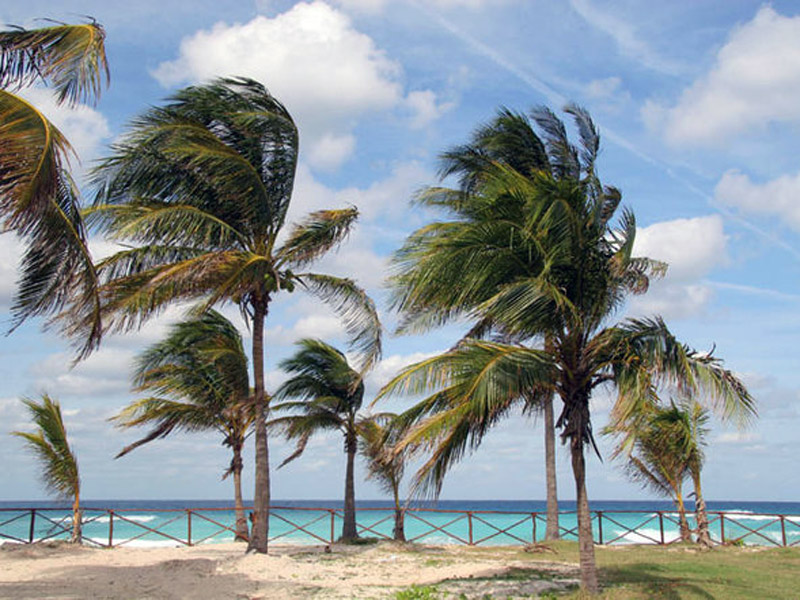 the geometry of the coastal strip with the construction of a new embankment with a length of 1 km and a park of water attractions. In the resort of Anaklia, you can also find the longest pedestrian bridge in Europe, with a length of 540 meters. The bridge over the river Inguri was built as an important link between the resort and nearby villages.
Beaches in Anaklia, unlike in Batumi and Kobuleti, are sandy, ennobled and equipped with sun loungers, umbrellas and shower pillars. The coastline extends for 8 km along the Black Sea. The sea in Anaklia is clean, due to its remoteness from large cities, and shallow that is perfect for a holiday with children.
Holiday in Anaklia: How to get there?
Anaklia is 30 km from Zugdidi and 25 km from port town Poti. The distance from the capital of Georgia Tbilisi to Anaklia is about 400 km. You can get to the resort by all possible modes of transport: both by air transport and by land transport.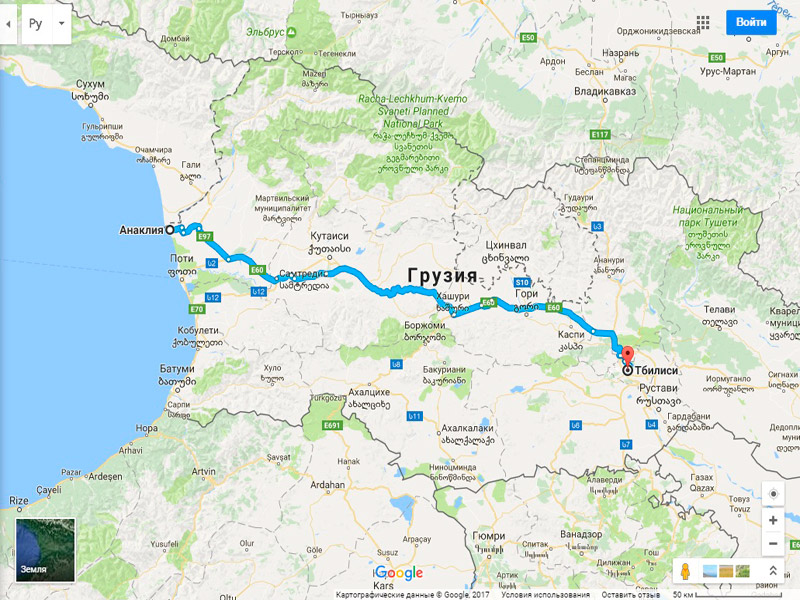 The nearest airport to Anaklia is the international airport in Kutaisi, which is 95 km away from the resort. The route from Kutaisi to Anaklia takes about 1.5-2 hours, depending on the transport. A taxi ride costs about $ 60. If you want to save money, you can take a city bus from Kutaisi to Zugdidi (runs until 18:20, the fare is $4), and then get on the bus ($1) or take a taxi ($10).
Batumi Airport is another way to get to Anaklia. It is located 150 km from Anaklia, and the road takes, as a rule, 2-3 hours by taxi or public transport.
If you first found yourself in the capital of Tbilisi, and only then decided to spend a few unforgettable days in a seaside resort, do not worry: the most optimal way to get to Anaklia from Tbilisi is by an overnight train from Tbilisi to Zugdidi, or by fixed-route buses and minibuses that leave from Railway stations (Didube Station, Central Bus Station). The route from Tbilisi to Anaklia takes from 4-5 hours by car or bus (ticket – $8), and about 9 hours by train.
Holiday in Anaklia: Attractions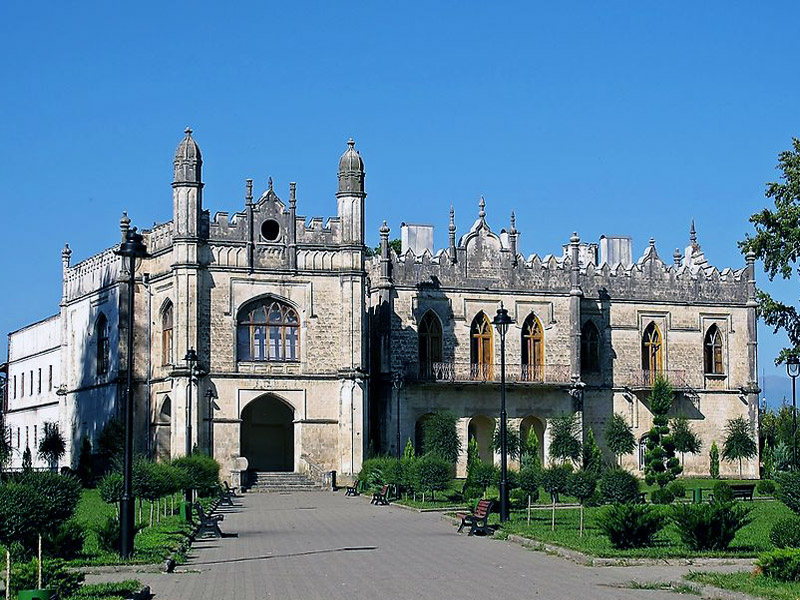 The Black Sea coast is rich insights. If you want to diversify your vacation, we advise you to visit Dadiani Palace in Zugdidi, 30 km from Anaklia. This beautiful palace belongs to the ancient princely family of Dadiani. Today, Dadiani Palace is also a historical and architectural museum, where a rich collection of 450,000 exhibits is collected. The museum complex includes the palaces of Queen Samegrelo Catherine Chavchavadze-Dadiani and Prince Nico Dadiani, the church, the botanical garden. In 1850, Prince David Dadiani organized a museum in the palace, where he collected unique numismatic items belonging to the ancient period of the city, as well as a family collection of medieval European weapons, ethnographic items, a library and samples of fine and applied art.
Opening hours: Tuesday - Sunday, 10.00 - 18.00
Ticket price: Adults - 2 GEL ($ 0.8)
Children: 1 GEL (0.4 $)
For lovers of natural attractions, we advise to visit the Martvill Canyon and enjoy the picturesque nature, the cleanest air and take a boat trip along the crystal-clear waters of the canyon. More information you can find here.
Holiday in Anaklia: Entertainments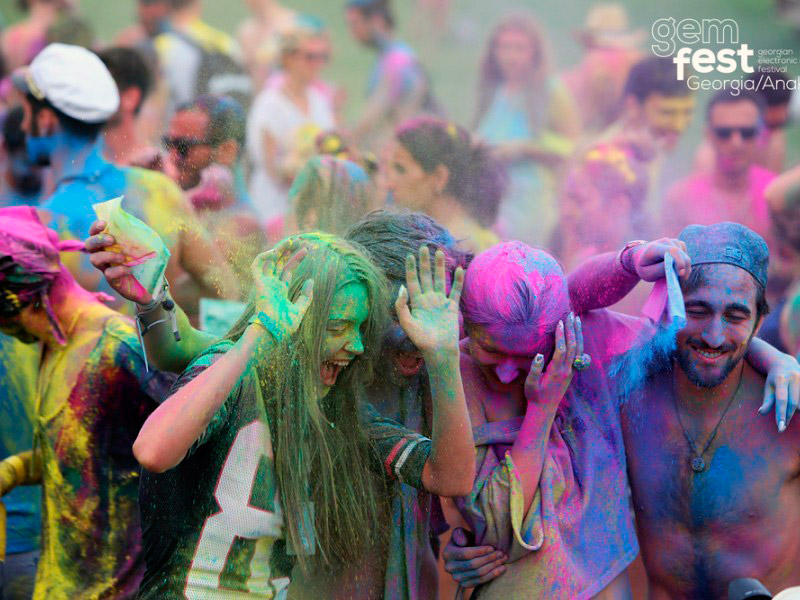 Every summer on the coast of Anaklia young people from all over the world gather for the annual festival of electronic music called GEM Fest, where DJs and world-class musicians perform. GEM Fest is an international youth music festival, one of the brightest and most memorable in the culture of dance music. The festival lasts several days, however, during the month, from mid-July to August, various parties are held, open-air cinema shows and sports and entertainment events are organized. This year, the GEM Fest will be held from the 7-9th of August.
One of the main recreational areas of Anaklia is the Aquapark – the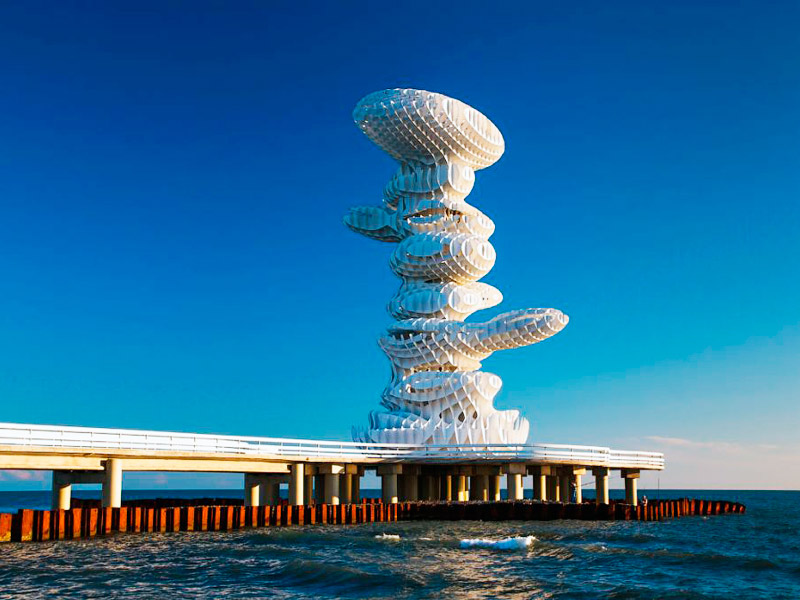 largest on the territory of Georgia, with a variety of slides, pools and attractions. The water park is located in the village of Ganmukhuri, which is connected to Anaklia by a long pedestrian bridge. The cost of a full day ticket is only $5. For fans of extreme sports, there are also entertainments to your liking: you can dive, raft, or jump on a parachute.
Holiday in Anaklia: Where to stay?
Anaklia is a new, developing destination. That is why hotel infrastructure is not particularly developed. However, the private sector is well developed here and it offers accommodation at affordable prices. If you are a connoisseur of comfort and luxury, then you can spend your vacation in one of three available hotels: Golden Fleece 5*, Anaklia 4* and Palm Beach 4*.
Choose the Tour to Georgia you like most and tour-operator MyGeo will organize your amazing Holiday in Georgia. Travel to Georgia with MyGeo!
Tours to Armenia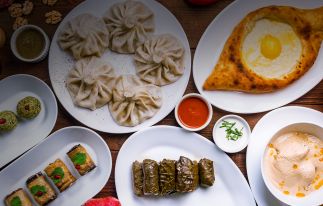 Other Travel Articles
Thank you! You have succeeded your payment. Our tour coordinator will contact you the nearest working