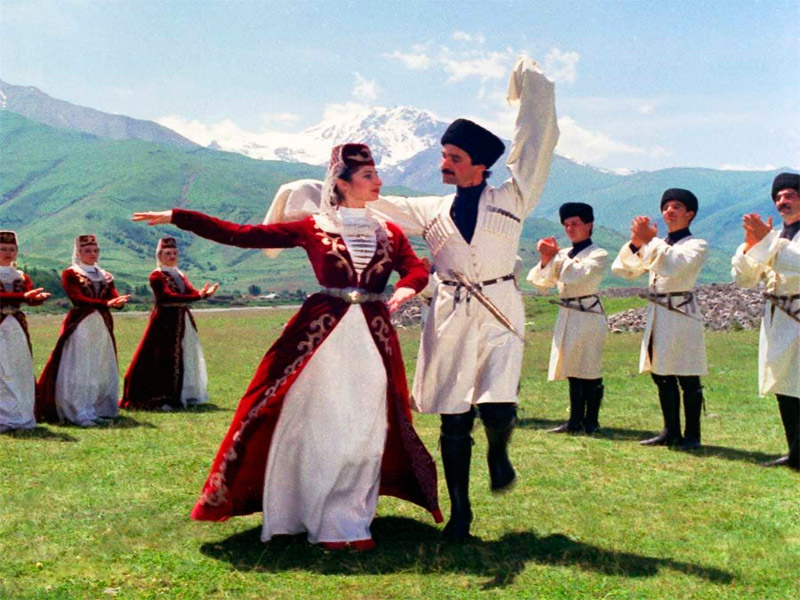 Georgian folk dances impress with their brightness, incredible fire, sumptuous costumes and the interweaving of history with art. They give incredibly great pleasure to both the audience and the dancers themselves. No one has remained indifferent after such a spectacle! Today we offer you to get acquainted with the most famous Georgian folk dances and learn a little about their history:
Georgian National Dances: General information
The exact date of the origin of Georgian national dances is not known. However, it is supposed that the Georgian dancing folk was mentioned for the first time before our era.
During many years in different parts of the country, unique dancing movements were appearing which have passed from generation to generation. And you will note that the dances of mountainous region inhabitants are characterized by sharp and rapid movements while the dance movements of plain inhabitants are smooth. Each Georgian national dance requires special costumes which resemble the clothes of inhabitants of different regions.
Below we'd like to tell you about the most popular Georgian dances:
Georgian National Dances: Kartuli
Georgian dance kartuli is one of the most famous in the country. This gentle romantic graceful dance is performed by two partners – a male and a female. Kartuli is a wedding dance which originally was not created for the stage. But despite that it is performed in accordance with clear rules sequence: a man invites a woman, a dance together, solo male dance, solo woman dance, a dance together. During the dance, the partners show the incredibly beautiful relationship between a man and a woman. The man throughout the dance keeps himself at a certain distance from his partner, showing her respect and recognition. And while he looks only at his partner showing that she is the only woman in the world, the girl, in turn, looks only down. At first glance, kartuli may seem rather easy to implement, however, in practice that is not the case. It requires great effort and skills, that's why kartuli is considered one of the most difficult.
Georgian National Dances: Acharuli
Acharuli is a bright cheerful dance that originates from the beautiful region of Georgia, Adjara. The dance shows a playful flirtation between men and women. The mood of the dance is laid-back, cheerful, playful, and colourful costumes are used with a predominance of red colour. In the course of the dance, you will enjoy the beautiful graceful solo part of woman and energetic part of dexterous men. Unlike Kartuli dance, here the relationship between men and women is more at ease.
Georgian National Dances: Khorumi
Khorumi is another no less famous dance of Adjara. This war dance is impregnated with courage and bravery of Georgian soldiers. Initially, it was performed by a small number of men, but in the modern interpretation usually take part in 30-40 or more dancers. The dance begins with a prelude in which several men take the stage and look for a place to break a military camp, then they call their other "colleagues" on the stage. After tracking down the enemy and some military actions, the "warriors" celebrate their victory. Khorumi is a dance that expresses the courage, bravery, and love for the motherland. Some dance movements have passed from generation to generation, from father to sons, and came to us from ancient times.
Georgian National Dances: Mtiluri
Mtiluri is a dance of the highlanders, which originates in Mtiuleti area. Its main idea is in the competition between men for women and territories. First, two groups of young people compete with each other, showing their agility and skills in dancing, which is followed by a beautiful dance of girls. The next part of mtiluri is a solo performance of men who show amazing tricks on the knees and pointe shoes. In the end, the audience will enjoy a beautiful ending.
Choose the Tour to Georgia you like most and tour-operator MyGeo will organize your amazing Holiday in Georgia. Travel to Georgia with MyGeo!
Tours to Armenia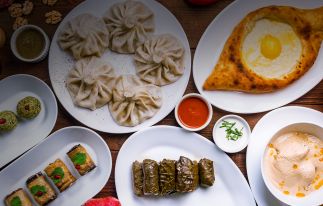 Other Travel Articles
Thank you! You have succeeded your payment. Our tour coordinator will contact you the nearest working