The capital of Georgia, Tbilisi, offers plenty of cosy cafes where you can rest after a long walk around the city, enjoy a casual conversation over a cup of coffee and have a good time. The options, in fact, are a lot, but in this article, we decided to tell you about the most amazing, unusual and memorable parts of the capital:
Cosy Cafes of Tbilisi: Luca Polare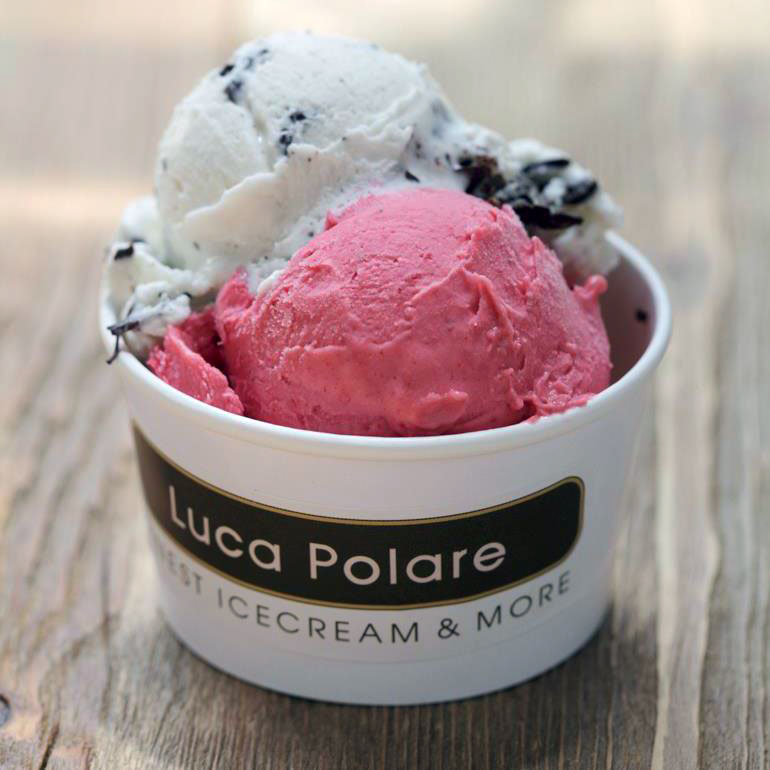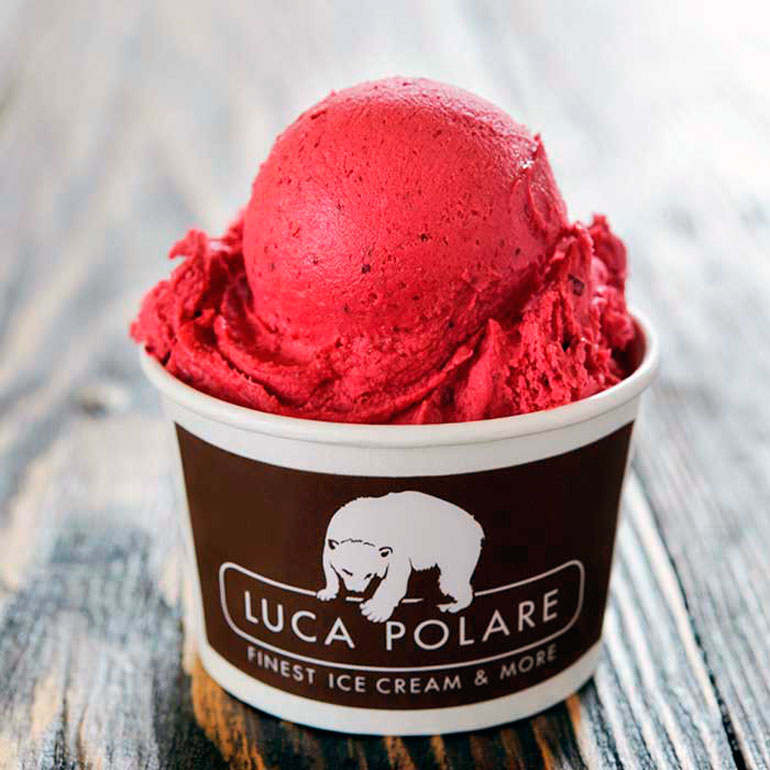 Luca Polare is a cosy place, which appeared in Tbilisi in 2008 and since then has pleased its guests with delicious ice cream and much more. The idea of this German-Georgian establishment is to treat guests with different kinds of European ice-cream and coffee varieties meeting the highest standards. At this period of time, you will find Luca Polare on the following address in Tbilisi: 34 Leselidze str., 12 Eristavi str., 7a Pekin str, 125Agmashenebeli ave. The café is open daily from 8 am to 2 pm and offers 26 different varieties of ice cream, prepared by Italian recipes. The ice cream is completely natural without any dyes and artificial flavourings.
The range is quite diverse: creamy, vanilla, and coffee ice cream, ice cream with pistachios and hazelnuts, ice cream with Nutella and white chocolate, fruit and berry ice cream, and even ice cream for diabetics and vegetarians.
The range of drinks is no less great: teas (English black, earl grey black, Indian spice tea, mandarin spice tea, lemon zinger tea, authentic green tea etc.), coffee (espresso, americano, cappuccino, latte, doppio, coffee with soya milk), cold coffee, frappe with ice cream, fresh-juice (grape, fruit, carrot, apple, orange). The coffee beans used in Luca Polare are hand-picked, roasted with the latest technology, and transferred to Georgia in special vacuum packages, which helps to preserve the special taste and aroma. But the menu of the cafe does not end here – here you will find a variety of cakes, muffins, cookies, salads, nuts fried in caramel. Once in Tbilisi be sure to visit this place as it is said that here is served the most delicious ice-cream in the city.
Address – 34 Leselidze str., 12 Eristavi str., 7a Pekin str, 125Agmashenebeli ave
Telephone – 0322 38 08 02
Cosy Cafes of Tbilisi: Caliban's Coffee and Tea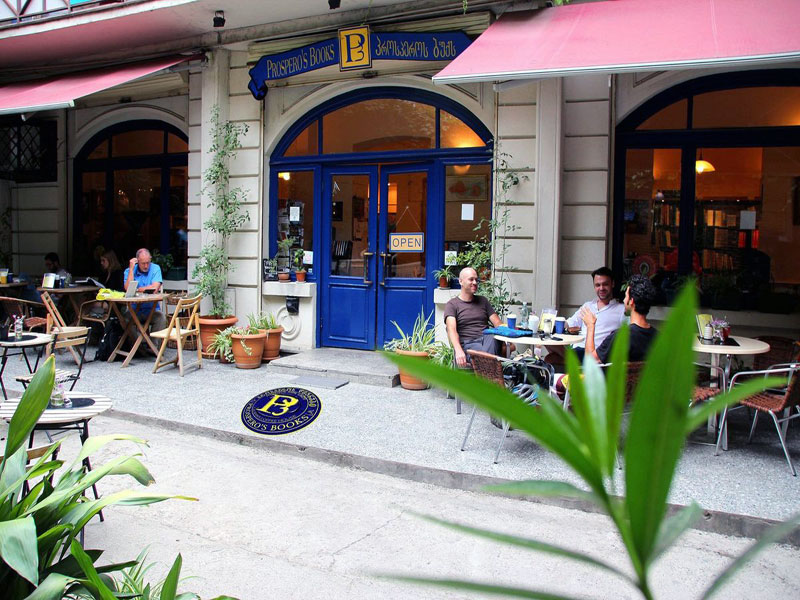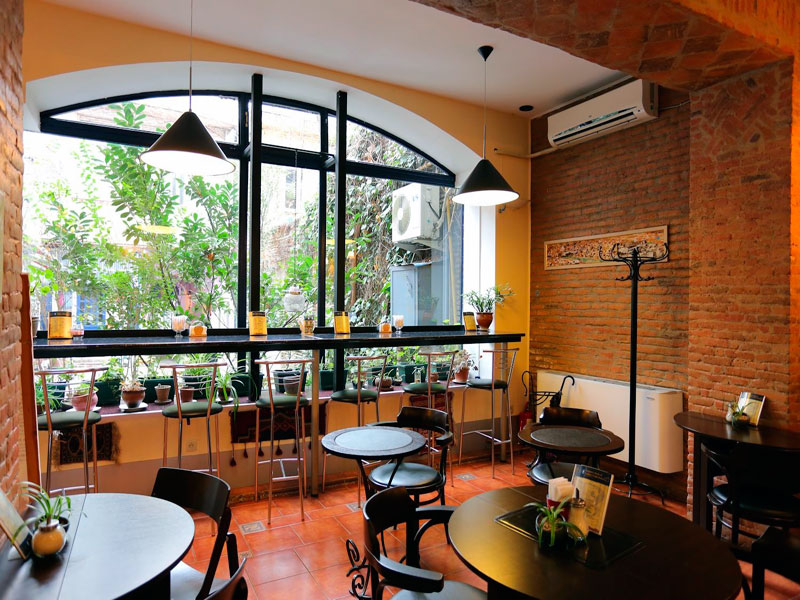 This cosy place is hidden next to the noisy central Rustaveli Avenue. Find the address 34 Rustaveli and enter the courtyard. Here you will find not just a coffee house, but a real bookstore, which offers a huge range of books in English and Georgian languages, as well as a cosy cafe. Here one can enjoy a cup of coffee or a glass of fresh juice, try the local desserts and ice cream, and of course, look through the books. The peaceful atmosphere, comfortable patio with walls and balconies covered with vines create a special atmosphere.
Address – 34 Rustaveli
Telephone – 0322 38 08 02
Cosy Cafes of Tbilisi: Gardenia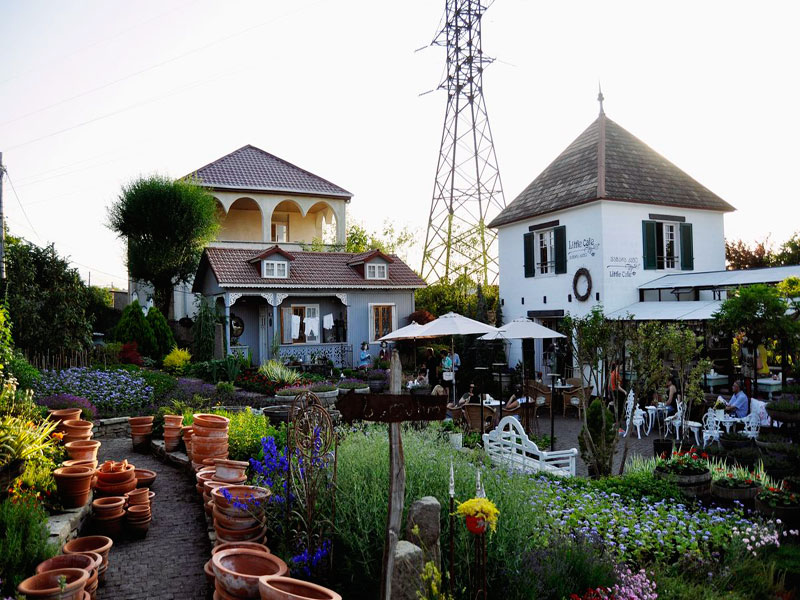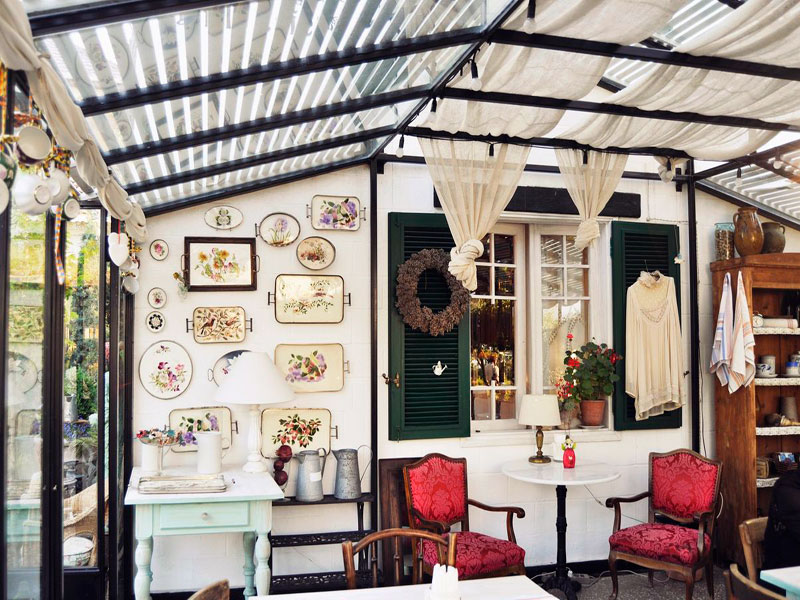 In Tbilisi on N.Khudadov Street, an amazing and unique Gardenia Shevardnadze garden is located which combines flower garden, flower store and a cosy open-air café. This place was created by Zurab Shevarnadze who embodied incredible ideas: here you will find flowers, decorative plants, antiques, artworks and much more. People visit the place to admire the flower garden, buy seeds, sit in a cosy cafe or even make a wedding photo session. So if you want to spend a pleasant morning with a cup of coffee and admire the beautiful flowers, Gardenia will make your morning memorable. You can get the place by minibus # 222 and buses #110,111,48.
Address – N.Khudadov Street
Телефон – 0322 38 08 02
Restaurants of Tbilisi: Cafe Gabriadze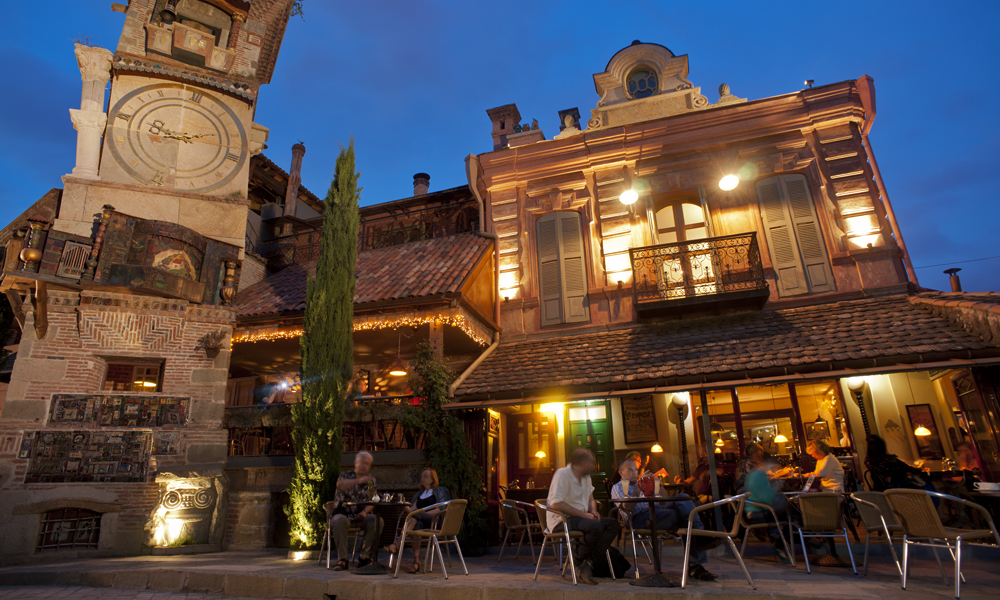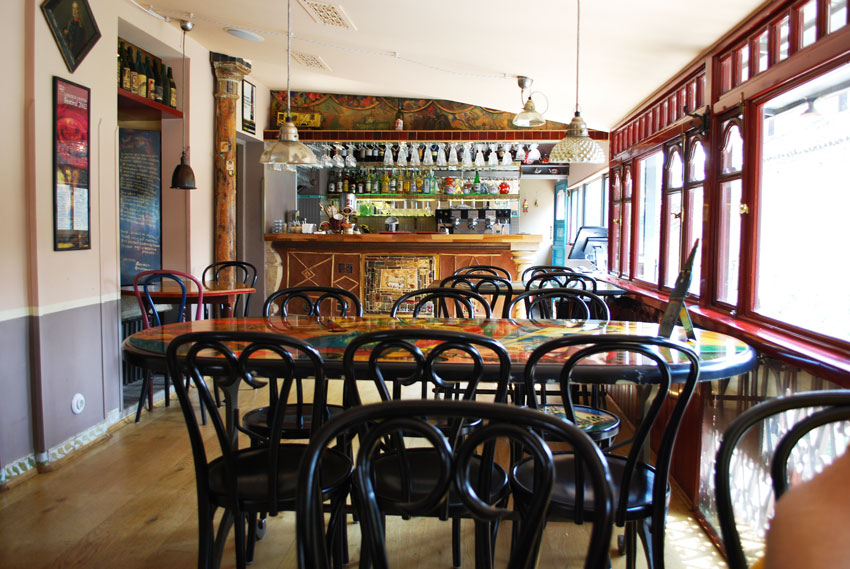 Small cafe "Gabriadze" is a perfect example of the multifaceted expression of one's talent. The fact is that it was opened by Rezo Gabriadze – known Georgian writer, painter, sculptor and puppeteer who created all the details with his own hands, investing not only his time but also the soul. Despite the fact that the prices are higher than average, the place is always full of people. The interior is so amazing that you can spend a lot of time on the study of the curious details. The "Gabriadze" is very suitable for a pleasant time with just a cup of coffee or a nice dinner with friends. The theatre of Gabriadze where you can get familiar with his talented performances is located just next to the cafe. And one more interesting fact: every hour at the clock tower appears the angel counting the hours. His "working time" is from 10 till 18. Don't miss it!
Cuisine – Georgian, European
Address – Shavteli Str. 12
Phone – + 995322986594
Choose the Tour to Georgia you like most and tour-operator MyGeo will organize your amazing Holiday in Georgia. Travel to Georgia with MyGeo!
Tours to Armenia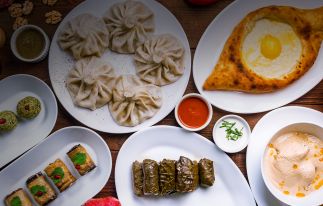 Other Travel Articles
Thank you! You have succeeded your payment. Our tour coordinator will contact you the nearest working