Summer is a great time to take a vacation and go on an unforgettable journey. There are so many interesting and tempting offers. If you're used to spending your holidays in European and other popular tourist resorts why not try something completely new and less discovered this summer? In Georgia, you'll find unique nature, the European quality of service, and moreover, here reigns absolutely special, colorful, hospitable, and positive atmosphere. Today we will tell you interesting options for a summer holiday in Georgia:
Tender whisper of the sea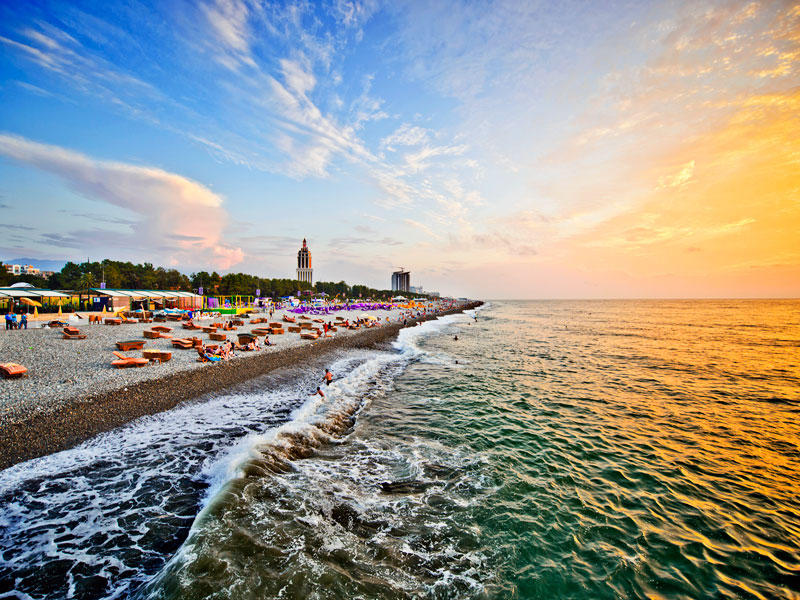 Tender whisper of the sea, warm rays of the sun, and fresh sea breeze…What could be better for amazing summer vacations? If you also think so and cannot imagine your holidays without the sea then we have some interesting options for you!
Holiday in Georgia on the shores of the Black Sea more and more attracts tourists from all over the world. It is not surprising – well-equipped resorts and beaches, delicious local cuisine, hotels for all tastes and, of course, the incredible kindness and hospitality of local residents. Sounds great, does not it?
Well, if you have decided to spend your beach vacation in Georgia, there remains the last important question: which coastal town to choose? In fact, it depends on your goals and preferences because all the Black Sea towns of Georgia have their own advantages.
The capital of Adjara region – the sunny city of Batumi can easily compete with many world sea resorts. In recent years, the large-scale works have been carried out, which turned this city into an attractive tourist centre of Georgia – world brand hotels have been built, many buildings have been reconstructed, modern creations have been erected. All this modern beauty is wonderfully combined with the old Batumi, old buildings, and courtyards. Holiday in Batumi will be suitable for those for whom a beach vacation is not a priority. If you want civilization, infrastructure and plenty of entertainment then it is better to choose Batumi. Here you can walk around the huge boulevard stretching for 7 km, cycle, visit interesting attractions, participate in the evening entertainment and much more.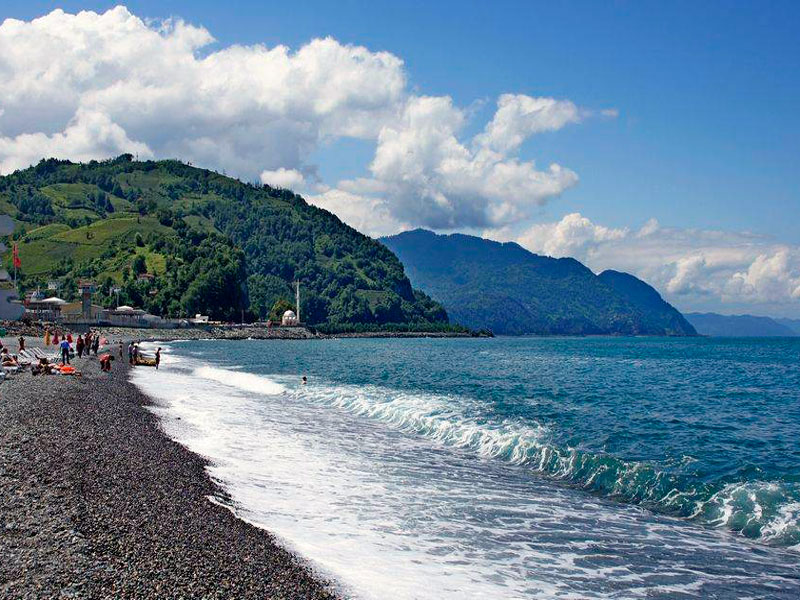 If you prefer a quiet holiday with family, you can select such small towns and villages, such as Kobuleti, Sarpi, Gonio and Kvariati. Here you will find a good selection of hotels and guest houses, several cafes and restaurants. An important factor – the accommodation here is much cheaper than in Batumi.
All the towns and villages mentioned above have pebble beaches. If you are planning a holiday with your small children and a beach covered with sea stones is not preferable for you then choose Ureki, Magnetiti or Shekvetili. These villages have sandy beaches and moreover the sand here is magnetic and healing, it is perfect for those who have problems with the cardiovascular system.
2. Balneological and mountain climatic resorts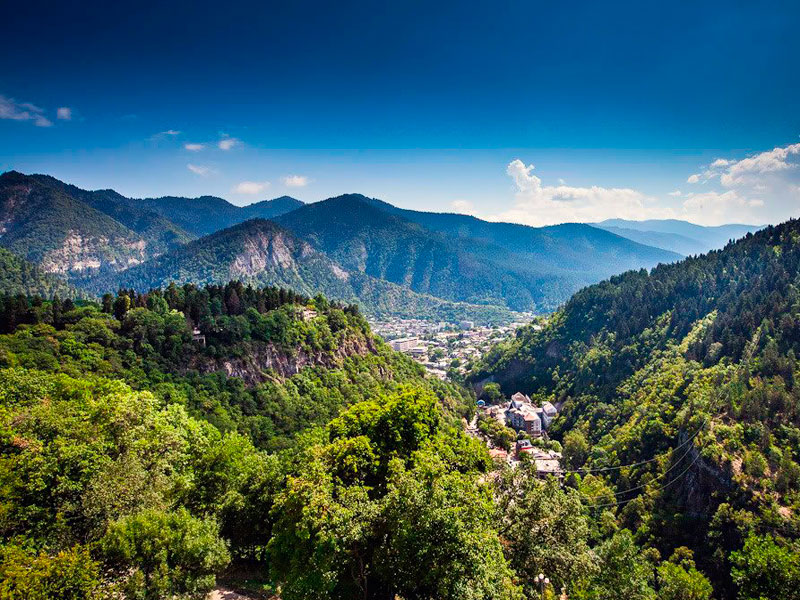 Would you like to combine useful with pleasant? Georgia has what to offer in this case: there is a number of the balneological and mountain climatic resorts, which differ from each other by various natural factors.
The most popular can be called Borjomi, Sairme and Utsera. Borjomi is the birthplace of the famous Soviet mineral water "Borjomi", a health resort located in a valley surrounded by mountains and pine forests. The treatment in this beautiful town is based on the availability of curative mineral springs, which are beneficial to the digestive system, the respiratory system, metabolism and many others.
Here have been built a number of sanatoriums, health centres, rest homes, where you can use the diagnostic procedures, treatment of mineral and sulfur baths and others.
Sairme is a spa resort and is located near the town of Kutaisi. It is known for its coniferous and mountain fresh air, as well as thermal mineral water.
3. Holiday in the mountains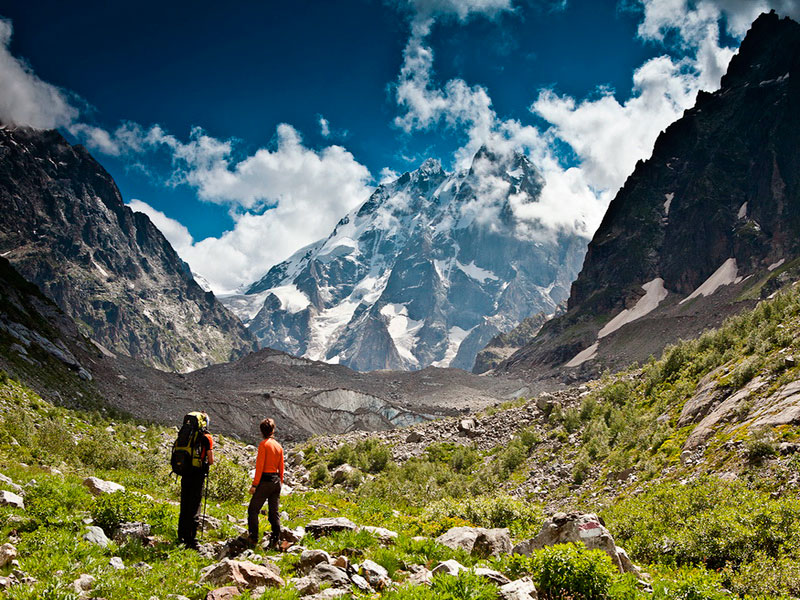 Or maybe you prefer a summer vacation in the mountains? And in this case, Georgia is a great option. The country is famous for its magnificent and alluring mountain peaks. Among the most popular mountains should be mentioned Kazbegi, Lower and Upper Svaneti, Bakuriani, Khevsureti, Tusheti.
Svaneti is known not only for its beautiful mountains but also for the waterfalls, glaciers, and the famous Svan towers. Tushetia is the hardest to get region. You can cat this area only from June to October and only through the Abano Pass.
Active holidays such as trekking, hiking and mountaineering are practised in the mountains. And recently the SPA recreation in the mountains started to develop. In many towns, there are well-equipped SPA resorts which offer various relaxing procedures.
4. Extreme emotions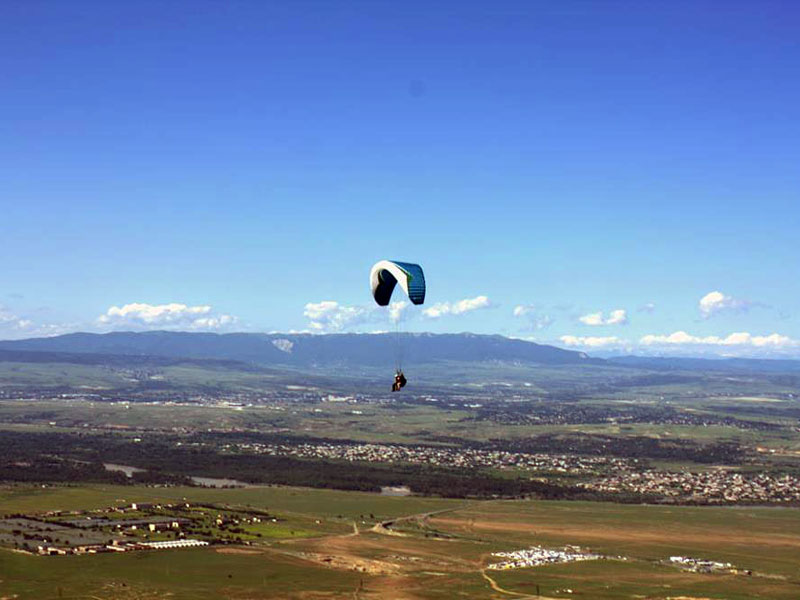 There is some good news for adrenalin lovers: recently the famous newspaper "Telegraph" includedded Georgia in the list of the least discovered places for adventure travelling. Indeed, thanks to the suitable terrain and favourable climate the country offers almost all types of extreme sports. In summer, you can enjoy paragliding, rafting, climbing, trekking. For paragliders, the perfect is Mestia, Batumi, Kazbegi, Bakuriani, Svaneti. And those who wish to conquer the mountain peaks can consider options of climbing to Ushba (4710 m), Shkhara (5201 m), Kazbegi (5068m).
Choose the Tour to Georgia you like most and tour-operator MyGeo will organize your amazing Holiday in Georgia. Travel to Georgia with MyGeo!
Tours to Armenia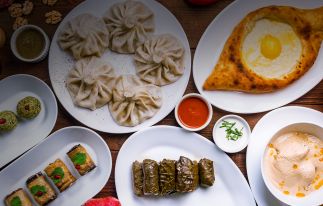 Other Travel Articles
Thank you! You have succeeded your payment. Our tour coordinator will contact you the nearest working